Funny Italian Christmas Cards
These Italian christmas cards have a history attached to them, for the originals were handmade by my Italian husband and his friend, for which they became infamous!
Each year their successive "naughty Santa" card would be eagerly anticipated by their circle of family and friends and became not only the centre of conversation of numerous festive gatherings, but collectors items. Everyone who received them - even twenty years later - still recalls them with grins on their faces, and most still have them bundled-up and safely stored away.
I have lost count of the number of times my hubby has been asked to make new ones...
So this year I unwrapped his originals, photographed a few and reproduced them via CafePress so that if you happen to have a similar sense of humour to Fabio and his mate Maurizio, or know someone who does, you could send some of your own.
Now, the first in the line (and their very first edition) is safe for all of the family!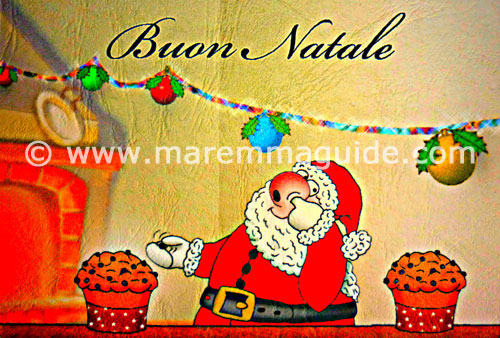 The second, well, depends how closely you look...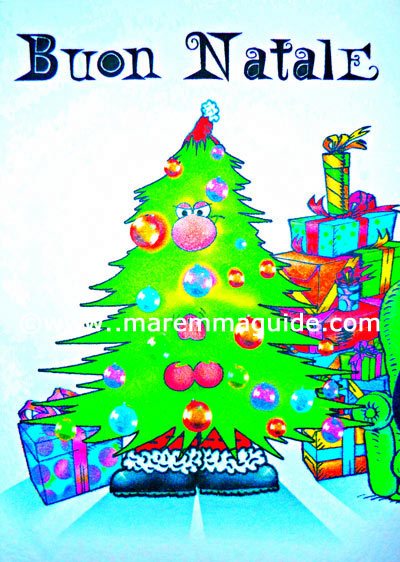 Pop on over to our CafePress shop to buy them...
More cards for 2014
Now, boys will be boys and each year Santa got up to more tricks all of which I would never have dared show my grandmother! so those didn't go to CafePress and I'm having them printed. If you would like to go on the mailing list for the catalogue for 2014 just drop me a note via my Contact Me page - don't forget to tell me it's the funny Italian Santa cards that you are emailing me about! - and I'll email it to you when it is ready.
Italian Christmas card messages
How to say Merry Christmas in Italian and other Italian christmas phrases and greetings to write inside these or your own christmas cards, plus all the festive sayings you are likely to encounter during the holiday season here in Italy.
Somthing to munch on whilst you write those cards...
Homemade Italian Christmas cookies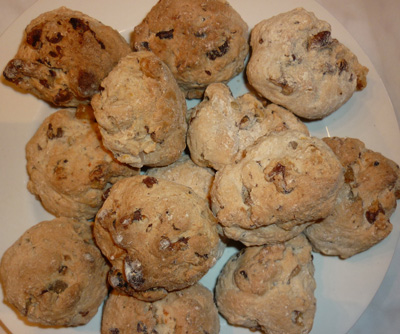 I can think of nothing better than munching on some wonderful Italian christmas cookies - really easy recipe, honest! - whilst writing your Christmas cards. And these are good for you! Originally from Siena "dolci Senese Natanese", they are baked by mums and grandmothers here in Maremma for Natale and fill the shelves of shops alongside the Italian Christmas bread "panettone" and stuffed dried fruits from November onwards. Happy baking!