A view and an apartment for sale in Tuscany
a bolt-hole in which to feel human again, come rain or shine
A bolt-hole in Tuscany that will re-charge your batteries like only Italy can. In spring, summer, autumn and winter. Whenever you need it. It will do its thing and have you grinning. Again. Before you know it. And then laughing. At the tiniest of things. And sleeping like a babe.
Not a spa resort. Not a personal masseur. But a one-bedroom apartment in the Tuscany countryside. With an incredible view of the Val d'Orcia valley. That is for sale.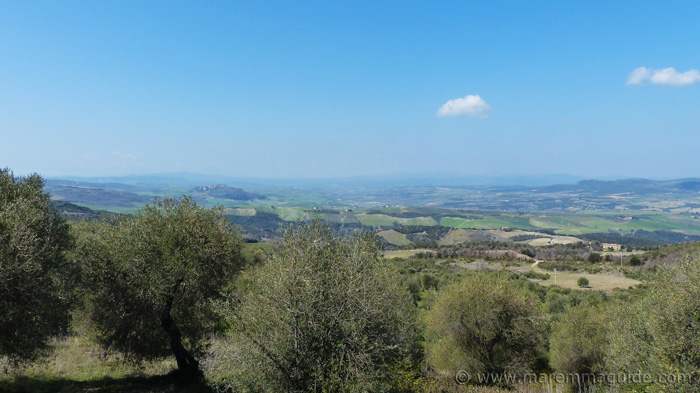 I can hear your left brain saying that it won't be practical. That there will be maintenance and mice.
And your right brain saying that you could catch a flight whenever the impulse took you. And open your windows and heart onto this.
That left bit again saying that it will only be good in summer. And that you will be isolated. Too isolated. Not good.
Tell it I took these photos on a sunny morning in March. And that you will be able to keep your toes as warm as toast even in the midst of winter because it has an open fireplace and central heating.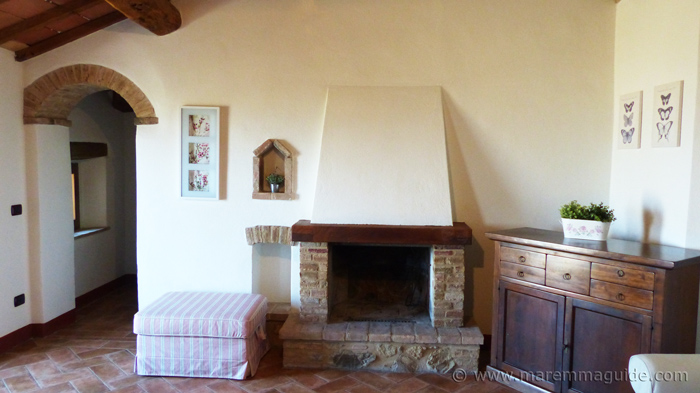 That the traditional old stone-built farmhouse that has been lovingly renovated and converted is now home to four apartments. Each for sale. And that there are two other Tuscan farmhouses as immediate neighbours behind you along the lane.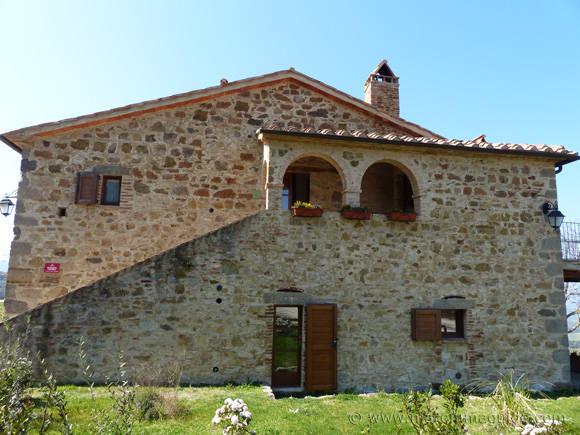 And the local shops are just an 8 minute drive and 4.6 kilometres away.
There won't be water connected - you have heard the stories. Or internet. And where will you buy your bed and kitchen table and... And get them there.
Each one is ready to walk into or rent out today. Nothing to be restored or renovated. All with quality furnishings and wi-fi throughout. And, yes, there is water and gas and electricity, all flowing.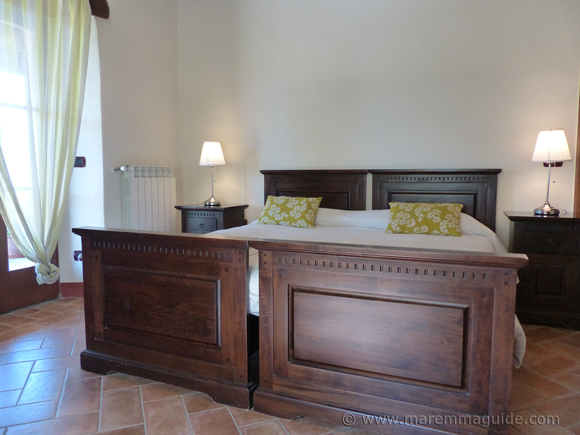 It will be too small when you have friends or family staying.
Each one is light-filled, airy, and good sized. With a double sofa-bed in the living/dining room.
And a private patio and garden, or terrace. Which is where they'll want to be to sit and stare.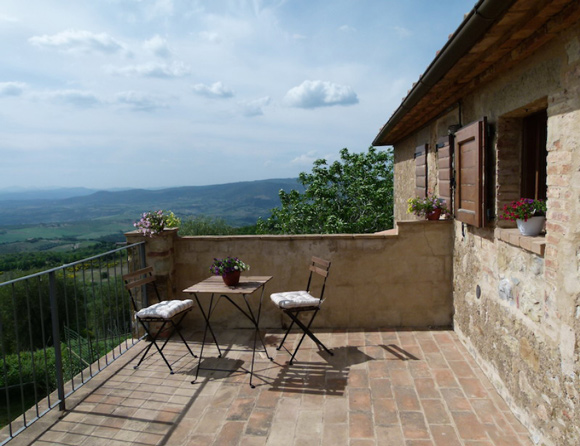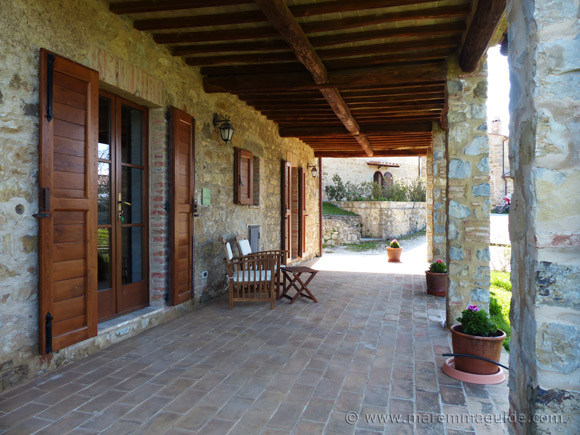 The four apartments for sale in Tuscany
Each one is independent and self-contained. In a location that is jaw-droppingly beautiful. With views across the Val d'Orcia valley towards the village of Montenero.
The Brunello hill-top town of Montalcino is only 20 minutes away. The stunningly photogenic Val d'Orcia 30 minutes. And Maremma's beaches and coast just an hour.
Originally part of a Tuscany agriturismo (which included the other adjacent farmhouses across in the lane, now also in private ownership), the property is a traditional stone-built Tuscan farmhouse that that has been divided into four and completely renovated. Keeping its original features and laying new stone floors downstairs and terracotta floors upstairs.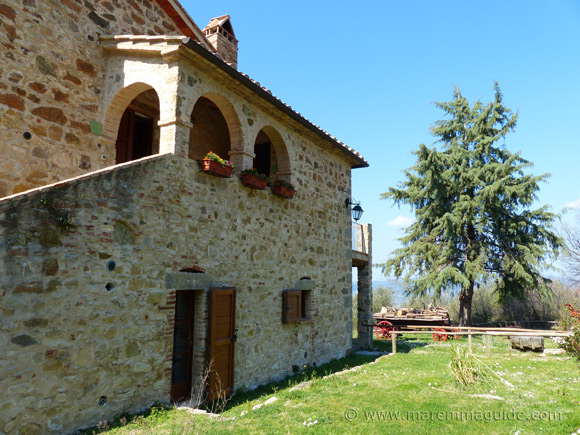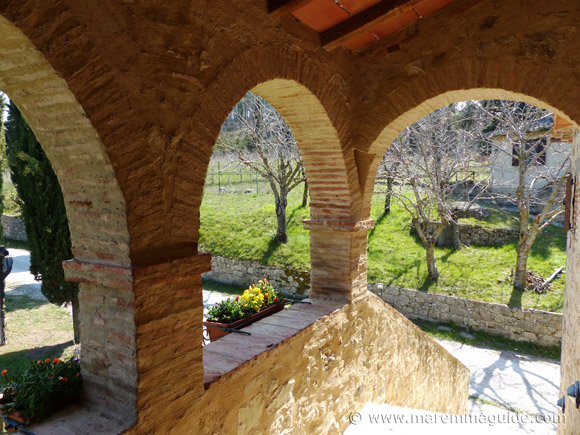 Each apartment sleeps four. With a double bedroom (one also has a single bedroom), a living/dining room with kitchenette and sofa-bed, and a bathroom.
The two ground floor apartments each have a private garden. And the two first floor apartments each a private terrace.
All have views over the valley.
But that's not all.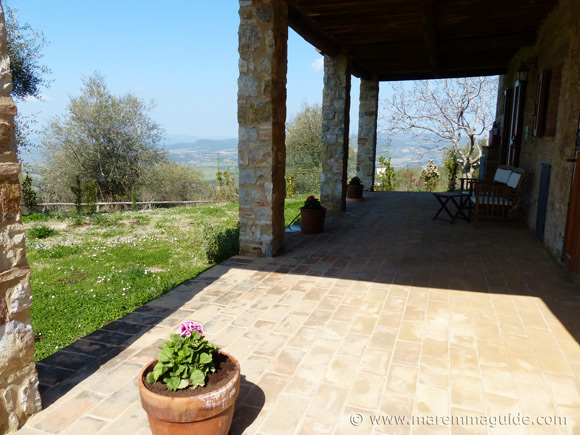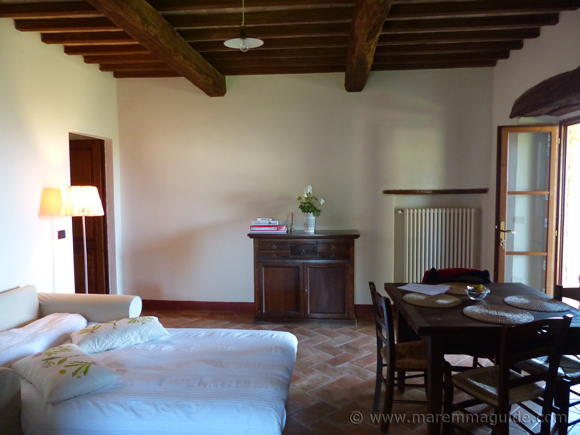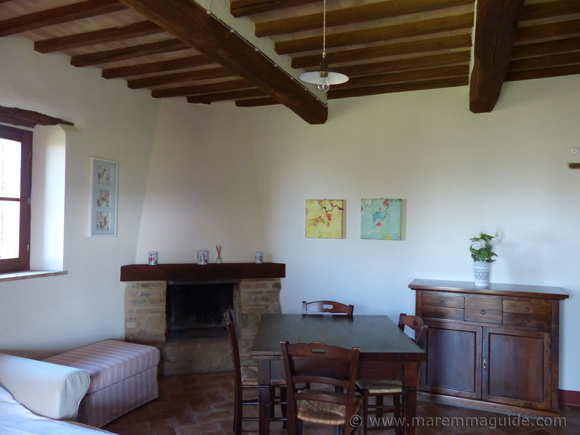 You don't just get to wake-up to a view.
You get molten gold at dinner.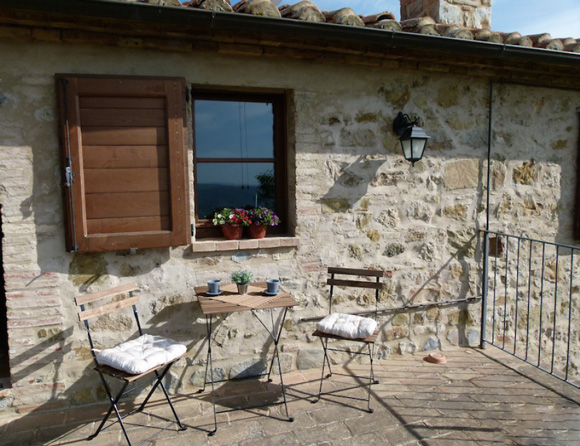 Because the sunsets here are nothing less than stupendous.
I know a lady who comes here - she is the real estate agent with the keys! - just to watch liquid pink gold flow over the valley. Up to her feet.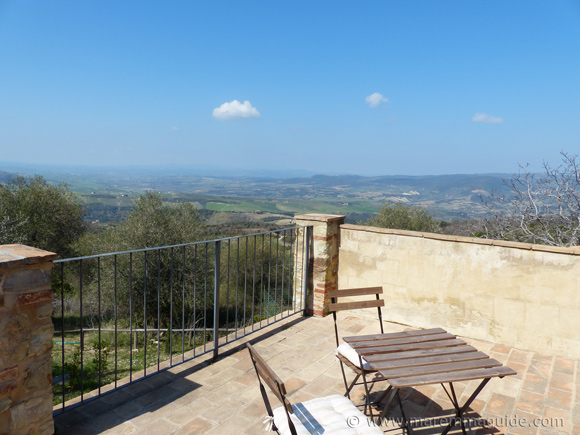 Now who couldn't do with some of that in their life?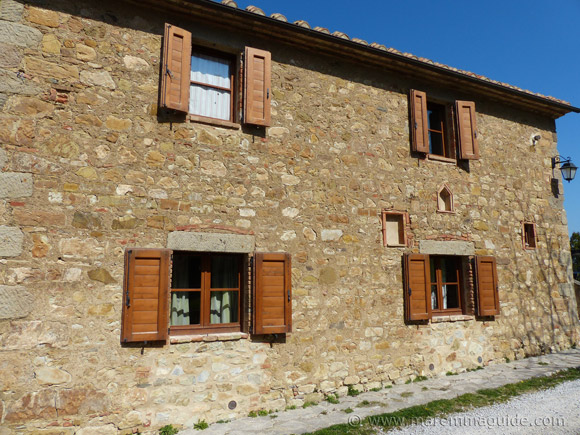 Private parking
Each apartment comes with its own designated parking space. And there is ample additional room for other cars.
Which one will you choose?
One on the ground floor with a private garden? Or on the first floor with a private terrace and that view over breakfast and dinner?
Is one still too small for your wider family and friends? Then how about purchasing two? The whole ground floor. Or the whole top floor. That way the whole family has the space and the privacy and independence that they need, but you are still holidaying together.
Or even all four?
An ideal investment property in Tuscany
Your own apartment just for you. And then rent out the other three when you don't need them for friends and family.
The apartments are currently rented as holiday apartments at the moment with the cleaning, change-over of bedding and refilling the fridge with fresh cool water and fruit and coffee etc for the next guests all taken care of - with care - by a neighbour.
Including the mowing of the lawn and the maintenance of the garden.
For which I am sure an agreement could be reached for the service to continue.
The apartment layout plans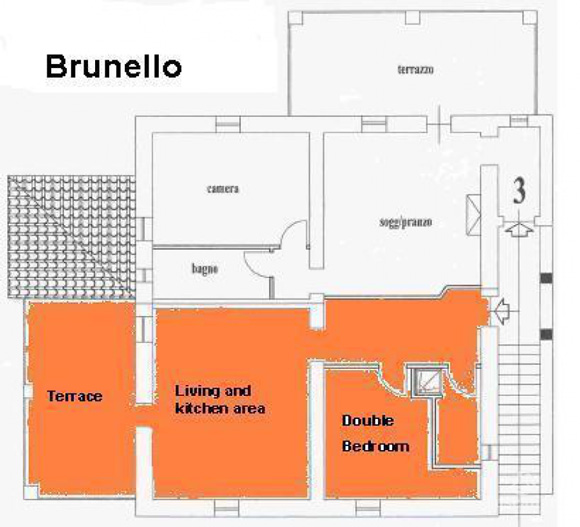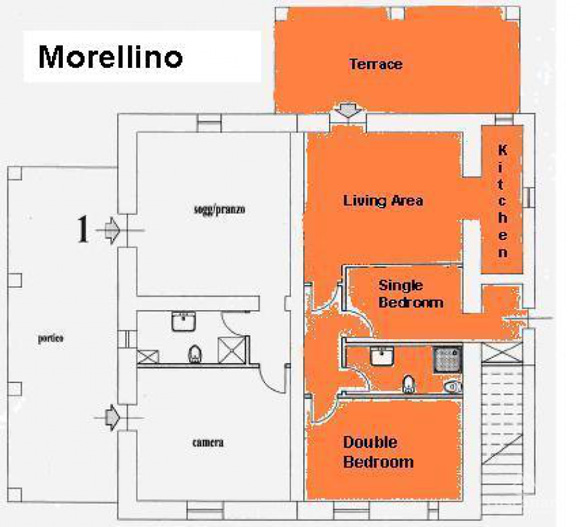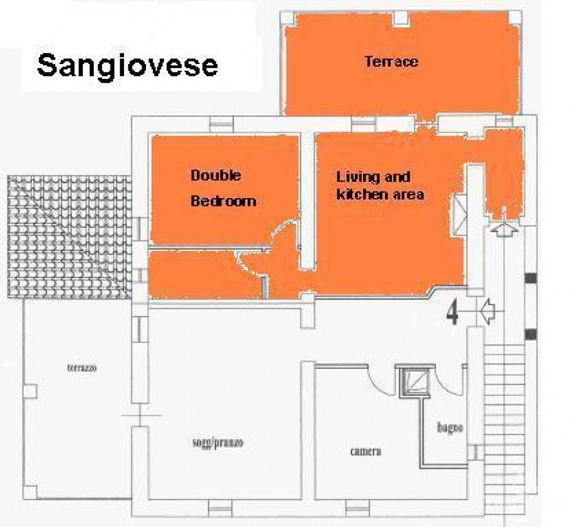 More information
For more information and the asking price for each apartment and the whole property, location details etc, contact Rita Renzi and Riccardo Giuntini via the email form below.