Magical Maremma Villas
where Tuscany dreams come true
Magical Maremma villas in Tuscany, Italy. Situated within a landscape of green wooded hills that reach all the way down to the sea, amongst beautiful stretches of sandy beaches and tiny coves, and on hill tops crowned with medieval castles, towns and hamlets.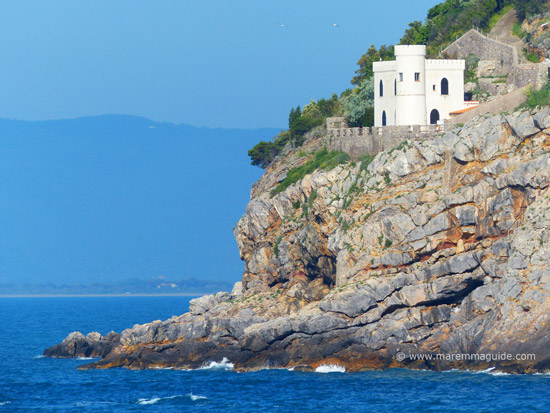 Special places to stay, from historic Grand Duke of Tuscany castles, to Tuscan olive and wine estates within nature reserves where wild horses still run free, to medieval watch towers with unrivaled panoramic seascape sunsets. Here you will find a vacation villa in Tuscany that will fulfill your dreams and more.... in wild Maremma.
And, for when you don't need a whole villa: self-contained villa apartments and spacious suites with swimming pools and gardens.
The holiday villas in Maremma
The Maremma villa for when nothing less than feeling like a king every day will do
The magic of this Tuscany villa starts from the journey up through Maremma woodland and Mediterannean macchia to reach it. Your first glimpse will tell you without a doubt that you made the right decision to stay there. But it is when you step out of the car and are greeted by the owners, when you have opened the French doors to your bedroom that the real magic begins.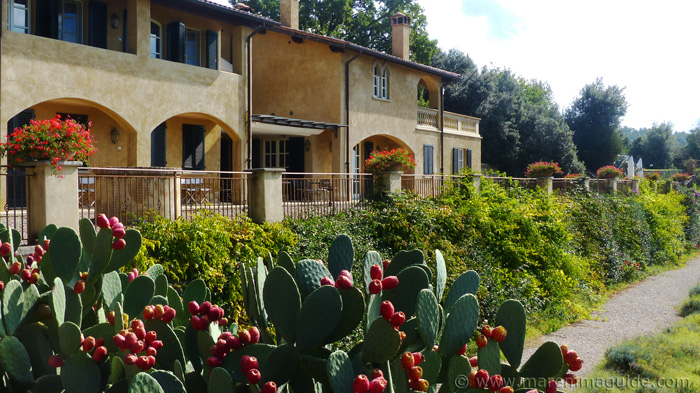 For it is here that that Tuscany dream you have had over and over of a villa in the sun and everything that goes with it, comes true.
Let me show you the Tuscany estate and villa of Il Sassone.
PS. It has a winery too!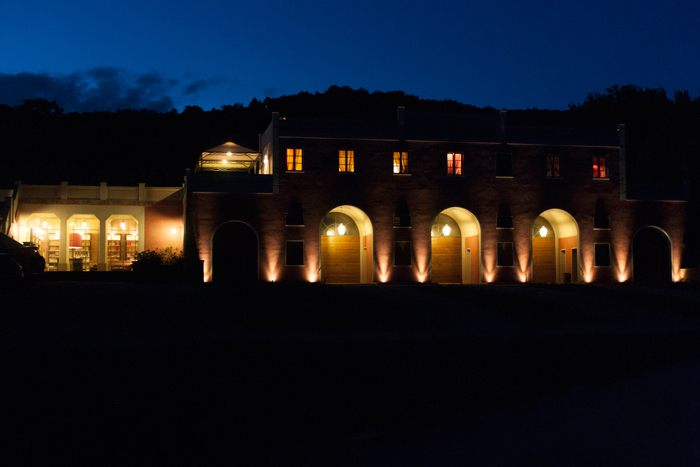 The spacious Maremma villa apartment with a view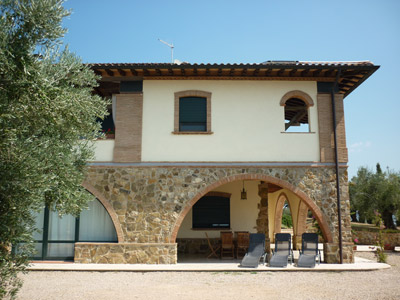 This private Tuscany villa has just the one apartment for rent and it is a really lovely large one on the ground floor (the owners live upstairs), with a spacious living room opening onto the gardens and a shady terrace with table and chairs under the stone arches. The accommodation includes a modern kitchen with dining table to eat in if you don't want to dine outdoors, and a bathroom with a walk-in shower.
But what especially makes this villa apartment stand out above the rest is its location. It has a stunning - I mean stunning - panoramic view of the Gulf of Follonica and the wooded hills of the Bandite di Scarlino nature reserve. And whilst you will be sleeping surrounded by an olive grove, just a five minute drive will find you on Maremma's coast with no end of gorgeous beaches to choose from.
Take a look - there's a video too - Luisella's family villa in Follonica.