Maremma Wine
Vino della Maremma
Maremma wine: simply the best. Maremma's outstandingly beautiful lands are home to many vineyards, wineries and Italian wine producers. From Etruscan times exquisite wine has been made here and today the landscapes and coastal climate are attracting established names from other parts of Tuscany as well as acclaimed international winemakers.
The consequent mix of more global fashions and modern techniques with traditional wine styles is resulting in the production of an increasing number of Super Tuscan and premium wines that are considered to be amongst the worlds most exciting and innovative wines.
Acclaim indeed for a little known part of the world that is Italy's best kept secret.
But then there is archaeological evidence that this is not for the first time: for the noble quality of Maremma wine was known outside of Italy in Etruscan and Roman times when it was exported to southern France.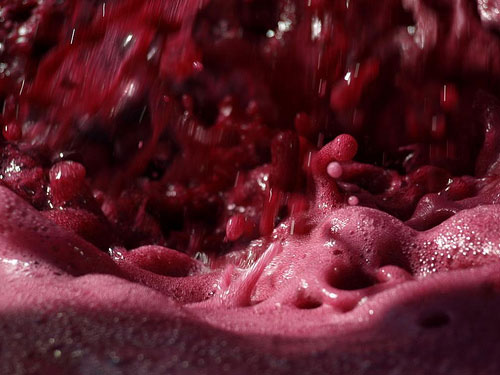 In these pages you will find information about:
the vineyards and wineries in Maremma,
the wine and food trails that you can meander along at your own pace,
personal guided wine tours that will fill your head with history and culture as well,
the autumn wine festivals where you will get the rarer opportunity to go deep underground into Maremma's ancient cellars (some dug out by Etruscan hands),
wineries that you can stay in and read a book amongst the vines :)
interviews with Maremma's winemakers that reveal their favourite wines,
a handy one page guide to every Italian wine label definition you will ever come across,
the wine awards,
and much, much more.
Enjoy exploring Maremma through her wine.
Maremma's Italian Vineyards and Wineries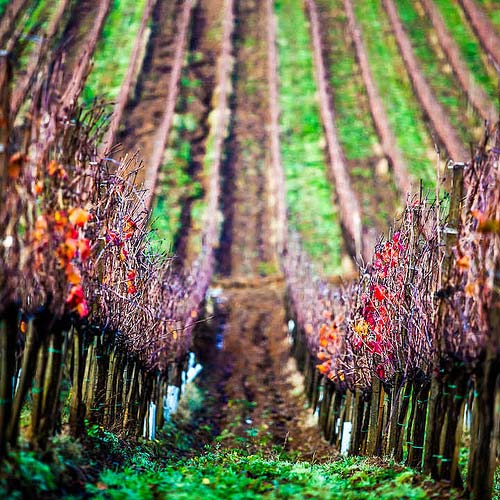 Poggio Lungo, Grosseto
Six pages of Maremma's Italian vineyards and wineries, with their wine tasting and tours availability and booking information:
Part One: Italian vineyards and wineries from Alberese to Bolgheri
Part Two: Tuscany wineries and vineyards from Caldana di Gavorrano to Civitella Paganico
Part Three: Tuscany vineyards and wineries from Donoratico to Grosseto
Part Four: Italian vineyard and wineries from Magliano in Toscana to Monticello Amiata
Part Five: Italian Wineries and Vineyards from Orbetello to Populonia
Part Six: Tuscany vineyard and wineries from Riotorto to Suvereto
The wonderful photograph at the top of this page, "rimonta all'aria", and the one here of a Ciliegiolo vineyard are both courtesy of Poggio Argentiera
An award-winning Tuscany vineyard in Maremma not on the map!
This tiny Tuscany vineyard in Maremma isn't on any wine map of the region or "Strada del Vino", yet! But the wine being produced by these two Maremma women as a hobby is already winning awards and I can personally confirm, is superb.
If you visit now, you really could claim to have discovered it, as its name and limited bottles of wine won't have been penned or drunk by anyone else :)
The winery in Maremma you won't want to leave and that is before you have tasted their wines!
The Podere Castellaccia winery in Maremma is one of those places whose warm embrace and surprises will have you asking to stay before you have even tasted a drop of the magnificent wines! And you can stay there!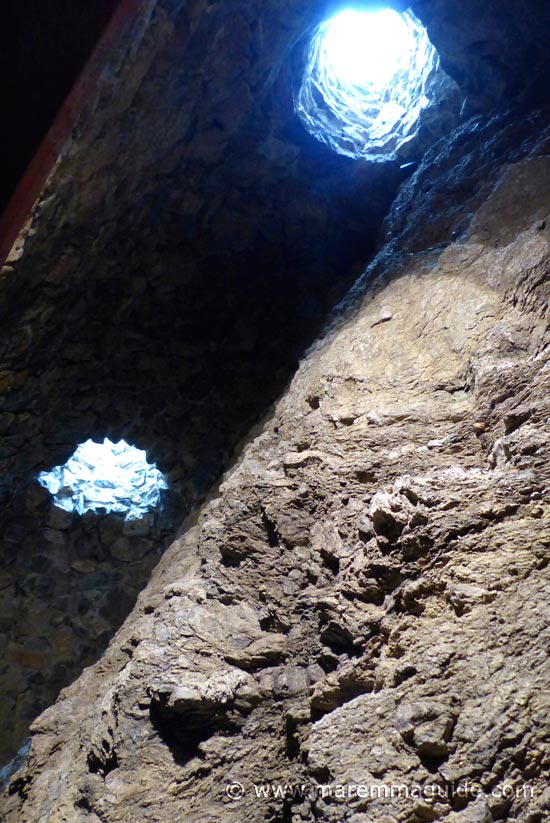 This family farm and winery is situated close to the stunning Parco Naturale della Maremma in Morellino di Scansano wine territory and the wine tasting options that they offer that come with local speciality 0 kilometre foods is the most generous I have ever experiened: you won't need to eat dinner afterwards!
But that isn't all: take a tour of the farm and your children will be asking you when they can come back and do it again :)
Find out more and who "Stella" is ;)
A Tuscany wine estate for romantics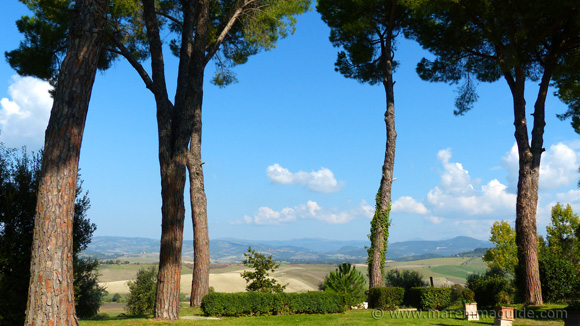 If you are looking for some quiet rest and relaxation in a panoramic setting and counytryside that takes some beating, amongst vines and within walking distance of one of Italy's most beautiful villages, then this family-run Maremma wine estate is for you.
They even cater amongst the vines and above the cellars for wedding receptions too :)
And amonsgt their Morellino di Scansano DOC wines that you can taste, they make a dark as night wine especially for women that is heavenly eaten with chocolate!
Want to stay? And have always dreamt of sitting in your jim-jams reading a book with your morning coffee just feet way from Tuscany grapevines - ones that the owners don't mind you picking :) - then ask for the pigsty! Find out why.
The Wine and Food Trails - Le Strade del Vino e dei Sapori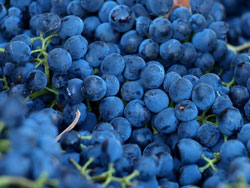 There are four wine and food trails - "le strade del vino e dei sapori" - in Maremma. A great way to explore the different flavours and landscapes of this beautiful land:
The Strada del Vino e dei Sapori Monteregio di Massa Marittima
The Strada del Vino e dei Sapori Colli di Maremma
The Strada del Vino di Montecucco e dei Sapori d'Amiata
La Strada del Vino Costa degli Etruschi
The gorgeous photograph of Syrah grapes is also courtesy of Poggio Argentiera.
Maremma Wine Tasting in Tuscany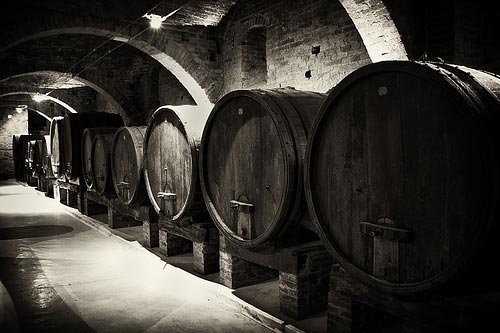 Photograph by
Federico Ercolini
.
All of the places in Maremma where you can taste Tuscany wines: from her Tuscan wineries to every great Enoteca where they don't mind if you don't know anything about wine! and some great bars where they are happy to suggest a range for you to try with some appetizers of pecorino cheese, salami, or broad beans (shell your own!)...
Tuscany wine tasting during Maremma's annual wine festivals on "Cantine Aperte" - cellar open days - in deep vaults and cellars under medieval palazzi and streets. The whole town will be celebrating the arrival of autumn and the first drops of the new, "novella" wines. A treat not to be missed.
A note for those of you planning your own independent tasting tour - a great way to do it by the way and easy to do. Almost every wine farm or estate in Maremma is happy to receive a visit and offer you the opportunity to taste their wines. Only a very few are not.
But, having said that, unlike the vineyard and winery trails in Australia or California, and despite there being well signposted and publicised wine routes practically along every road you can drive in Maremma;) nearly every vineyard here will want you to have booked in advance.
Impromptu visits, therefore, are an option likely to leave you disappointed.
But, the good news is that I suspect that this will change quite rapidly over the next few years as the official tourism agency in Italy has started to promote Maremma as a Tuscany destination, and a new more local initiative to promote Maremma wines called MaremmaWineShire starts to mature.
I'll keep you posted. In the meantime, the opening hours for wine tasting and the vineyard and winery tour availability details for each estate are included in the six Maremma winery pages above.
Private Maremma wine tasting tours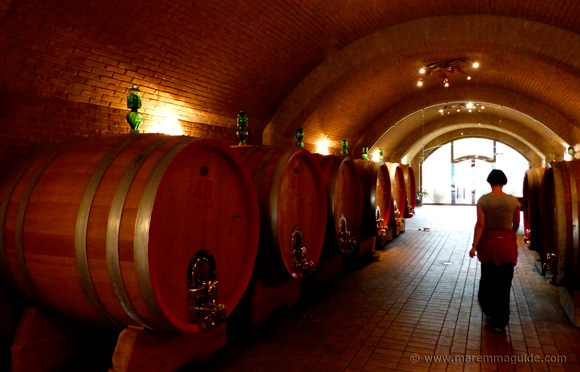 Looking for a Tuscany wine tasting tour? As a friends and family group, or as an individual or couple? A tailor-made experience including olive oil tasting, local speciality foods to nibble and a visit to a medieval hill town, or two, steeped in history with someone to tell you all about it and show you its alleyways and cultural treasures to boot?
No problem :)
I know just the ladies - two qualified cultural guides in Maremma - who love this land as much as I do and can take you to places to taste wine where others can't.
The kitchens and homes of Maremma's winemakers, as well as the wineries along Maremma's wine trails.
The inside Info on Maremma's Wine Producers
Read some fascinating interviews with those responsible for Maremma's great wines: insights into a resource intensive, financially risky and competitive business driven by passion. And at the same time, find out which wines are their favourites.
Gianpaolo Paglia, Poggio Argentiera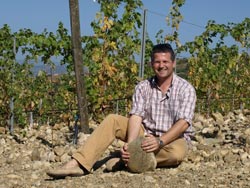 A refreshingly frank conversation with Maremman born and bred, Gianpaolo Paglia, of the relatively new vineyard and winery Poggio Argentiera in Morellino di Scansano territory.
Find out what he considers to be their biggest achievement so far and his views on the role of Maremma wineries in promoting tourism for the area.
Dominique Génot, Caiarossa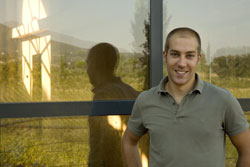 An interview with one of Maremma's youngest winemakers: Frenchman Dominique Génot, enologist and director of the vineyards and winery of Caiarossa in Riparbella.
Find out what brought a Frenchman to Tuscany, what his biggest hurdles are now in the Biodinamic vineyards and his wine recommendations for those venturing in Maremma territory for the first time.
And Maremma's women winemakers...
Maremma's vineyards and wineries are home to many women winemakers. Women who have inherited the leadership of long-established Tuscan family vineyards and are taking them into the 21st century with new perspectives, to newly professionally trained enologists and viticulturists stating out on their careers. And then there are those who have built estates from scratch with determination, passion and a dream.
Find out about the challenges they face, their woes and successes and more from their interviews here with the Maremma Guide.
Women, it is widely believed, were the first to make wine. In Maremma they still do :)
Justine Keeling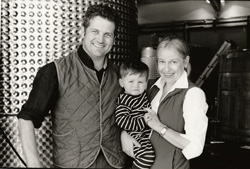 An exclusive interview with Justine Keeling, an English woman making wine in Morellino di Scansano territory in Maremma, Tuscany with her husband Gianpaolo Paglia. Together they have planted the vines and built the winery that is Poggio Argentiera...
Elisabetta Geppetti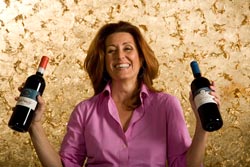 One of the founding members and first chairperson of the Consortium of Morellino di Scansano, and the first woman to receive the award of 'Winemaker of the Year' from the German magazine Der Feinschmecker and Wein Gourmet, Elisabetta Geppetti has been making wine in Maremma since she was a young woman.
Read some more stories:
The Maremma Wine List
Best Italian Wines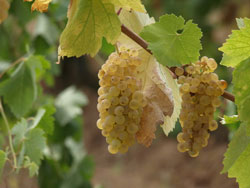 I can confidently say that some of the very best Italian wine comes from Maremma. But, as I live here and love this land, you may consider me to be a little biased! So, collected here you will find, uniquely in one place, all of Maremma's wine awards: considerable evidence, indeed, that Maremma winemakers produce some of the finest and most exciting wines in the world. But don't just take my word for it, read on and find out about the wines!... best Italian wine
And the favorite wines of Maremma winemakers: recommendations don't come better than this!... the best Italian wines from this special part of Tuscany and Lazio.
The photograph of Vermentino grapes and vine is by kind permission of Poggio Argentiera.
And the full wine lists: Italian red wines and white Italian wine
Italian Rosé Wine
A great wine in its own right, Italian rosé wine is one of my favourite wines during the summer here in Maremma, either as a cool aperitivo as the sun is sinking and turning the countryside hues of pink and orange, or with a plate of locally caught fish for dinner. And, rosé wines from Maremma are amongst the very best wines from Italy... Italian rose wine
Italian Dessert Wines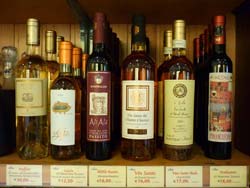 The sweet Italian wines from Maremma include those made with the Malvasia Toscana and Moscata Giallo grapes, plus raisin wines perfect with chocolate and black chestnut bread, and the more commonly known Tuscan Vin Santo perfect with the twice-cooked almond biscotti, "Cantuccini"... Italian dessert wine
Italian Grappa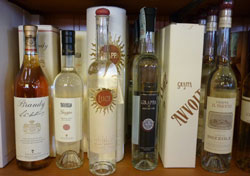 Italian Grappa is a part of everyday life here in Maremma, drunk mainly as a "digestivo" after meals and also a great partner with some desserts. In a part of Italy in which wine has been made since the Etruscan age, it will come as no surprise to learn that Grappa is made here too.
Find out what Grappa is, how it is made, and the different varieties available in Maremma... Italian Grappa
Best Wine Books and Guides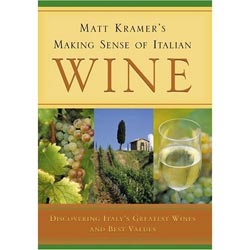 A selection of best-selling Italian wine guides available on-line that unravel the puzzle of the DOC, DOCG, Super Tuscan, "Tipico" etc classification system in Italy, tell you which wines not to miss in each price range, vintage, region, or by producer, plus foods to pair with them and a whole lot more.
I have included my wine merchant friends personal favourite guide and for those who love the series, there is Italian wine for Dummies!
More bestselling books about wine from encyclopaedic tomes that don't leave a grape unturned! to lavishly illustrated full-colour coffee table books, world-wide regional and practical tasting guides, and pocket-sized companions with room for your own notes.
Italian Wine Labels Made Simple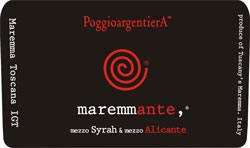 A simple guide to help de-mystify Italian wine labels: every term or adjective that you are likely to come across at home or whilst on a wine tasting tour in Italy, all on one page - Italian wine definitions.
And a gallery of photographs of colourful Maremma wine labels.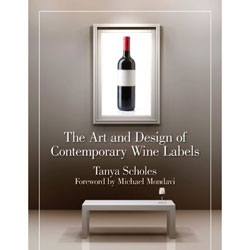 And for those of you interested in the wine labels from around the world, a great selection of wine label books
Italian Wine Map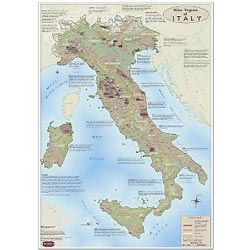 Find the perfect Italian wine map to help you explore all of Italy's wine regions and wineries or as a present for yourself or a friend mounted and framed for the living room, study, library or cellar.
Facts About Wine
Some interesting facts about wine: calories in red wine and calories in white wine
Maremma's Tuscany Vineyards for Sale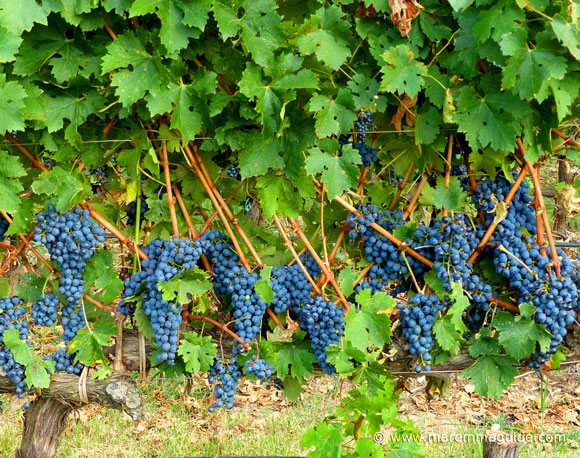 Interested in owning your own vineyard in Maremma? Browse the details of current Maremma vineyards for sale in Tuscany and Lazio.