Independent Travel in Italy
Resources to help you plan a fantastic trip and not spend the earth
Independent travel in Italy: resources to help you plan a fantastic vacation without spending the earth.
Travelling independently around Italy - as opposed to an organised route march tour - is the only way to do so to truly experience the magic of this country - even if it is your first visit here.
My very first visit to Italy was a solo one to Tuscany for two weeks and I booked a flight, where I was going to stay, and a car rental for exploring all long before I left home. But after that, the magic that is travelling in Italy took over...
A turn here or there along a road in response to a sign or view that caught my eye, or following a heartfelt suggestion from a local whilst drinking a cafe in a bar... and Italy opened-up before me and truly caught the heart of this woman. My latter solo visits, and those with friends, only had the bare bones planned and were similarly wonderful.
In some instances, however, an organised city tour etc with priority access and minimal queues, is sometimes well worth the cost and will enable you to get the most out of a short city break. So you will find tour information for the good ones in this guide too.
Going Slow... And even then you will have to go so much slower than you probably do in your daily life or on other vacations to savour a taste of the infamous "dolce vita" that is in everyday life here.
But take it from me, it it does exist and you will sense it in the smallest of things and begin to understand its simplicity when you cease to wish to rush anything.
Here everything happens in its own time and no faster (which when you decide to live here can lead to some incredibly frustrating moments, but that's another page of tales in itself!), just like the coming and passing of the seasons, and when you are relaxed and in tune with that pace of life all around you everything else just follows
And then you will be lost. For that sense of calmness in your soul will pull and pull at your heartstrings until you just have to return and return to feel it again.
OK, enough prose. The practical stuff.
You will find here all of the information that I have used over the years and more that I thought would be of use - whether you are planning your first visit to Italy or a return trip - together with some great resources to help you save money.
Wishing you a fabulous vacation.
The best time to see flowers in Tuscany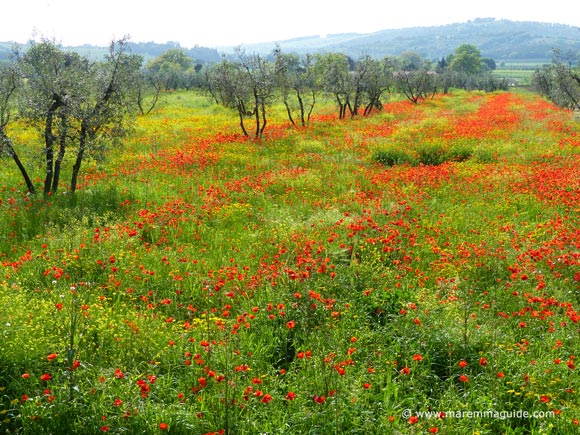 Whether you want to see meadows of wild flowers like these, or fields of sunflowers in full bloom, or don't mind which! this is the low-down on the best time to visit Tuscany to do so. With a few things you won't be expecting along the way. The best time to see flowers in Maremma Tuscany.
The best time to travel to Italy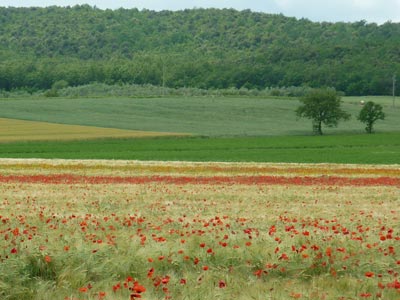 Want to know when is the best time to visit Italy to save on accommodation costs, have whole beaches to yourselves, experience the warmth of a summer without a debilitating intense and humid heat, or to fill your camera with image after image of hillsides painted in swathes of wild flowers... click on the link to find out.
The Travel Guides to Italy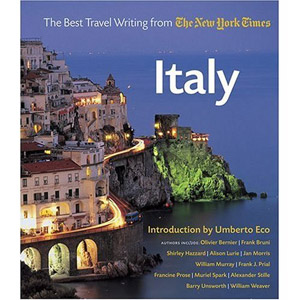 I always purchase long before I set off to wherever I am travelling to an "old-fashioned" - in the sense that I haven't converted to being a Kindle owner yet - paperback travel guide, and it will be well read and pages marked and highlighted when I arrive at my destination.
When I am there, I will dip into it over a coffee in a bar or whilst sipping an aperitivo, to read some more and plan my next stop or days adventure.
And, in whatever state it is in when my holiday is over, the book will always come home with me and sit on a shelf alongside all of my others as a testament to where I have had the fortune to visit in person. Opening one again on a rainy day instantly brings back warm memories and recollections of places visited I had forgotten about... especially when a packet of sugar from a bar that became a favourite stop for a while drops out from between the pages!
But I also love coming across online travel websites that are written by people with a passion for the area in which they live, are brimming full of great information about the local culture, the cuisine, colour, sights and sounds of a place that fill me with anticipation of being there.
So here you will find both: the best-selling travel guides that cover the whole of Italy, including walking and trekking along the coast in Italy guides, the best Italy bed and breakfast guides, great places to stay guides... and many many more.
Together with my recommendations on excellent Italy travel blogs and websites by region, and the best-selling regional and city break guide books in Travel Guides to Italy.
And an unusual guide to Lazio - of which Maremma occupies part.
Getting there
Whether you are planning on flying, driving, travelling by train or boat, or all of them to get to your destination in Italy!, these links will take you the resources that I recommended to help you spend less without scrimping on the quality of your travel experience.
The cheapest flights to Italy
Quickly find the best flight prices for Italy (or anywhere in fact), whether you are looking for a one-way ticket, a return journey split over two or more destinations, this flight checker will even scan at the same time similar flights that cost less on alternative dates or from nearby airports, as well as tell you how full the flight is already. Flight price comparison.
Getting around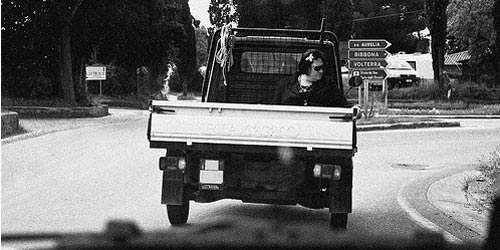 The Maps
My very favourite road map of Italy that and has travelled with me in my rucksack, handbag and car for the last ten years and never let me down.
And the detailed maps of Italy - both online and hard copies.
Budget travel
Want to travel throughout Italy cheaply: tips from my friend Hana, an expert on how to do just that, who always travels the world on a shoestring budget. Including how to sleep for free! Six proven ways to have a cheap vacation in Italy.
Saving money on your accommodation
I need to share a little something about me: although I am no stranger to having stayed in a tent in a remote destination, at heart I'm a woman who likes to stay in really nice places and will always - whatever I am looking to purchase whether it be accommodation or a computer - start looking at the "gold star" end and then by necessity work my way down. So if I can find a luxury place to stay on a less than luxury budget, I am a very happy lady.
And, equally, I'll not spend more money than I need to to experience the best within my budget if I know that by just doing some simple shopping around I can book the same bedroom or apartment that I want for less money.
This is how I do it.
Two. Simple. Steps
It only takes two simple steps not to miss out on huge discounts and special offers. And it doesn't take any extra leg work to reveal them.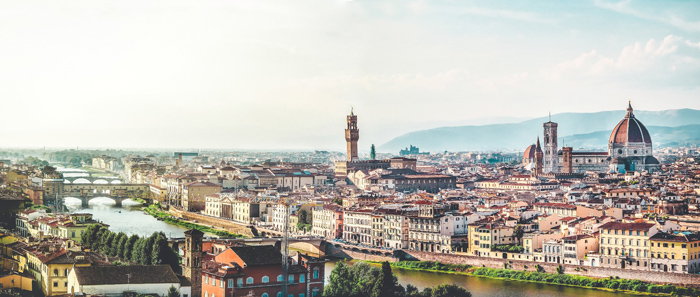 Tuscany farmhouse accommodation
Two pages of money saving tips to help those visiting Maremma to reduce the costs of their Tuscany farmhouse accommodation costs, but the tips are equally applicable for any farmhouse booking whether it is in Le Marche, Purugia or Sicily.
The Italian Tourist Board Offices
The contact details for the ENIT - Italian Tourist Board - headquarters in Roma (Rome), a link to their website (the English language version), and their twenty-five international offices abroad in Asia, Europe, Oceania, and South America from Amsterdam to Switzerland.
All twenty-six Maremma Italy Tourist offices where you are always guaranteed a warm smile and loads of helpful information, from free maps to details of local tour guides, museum opening times as well as help in booking last minute accommodation or tickets for a festival, opera, concert or medieval crossbow competition...
All of the tourist information offices in the centres and wider city areas of nearby Florence, Rome, and Lucca.
Italian Telephone Numbers and Calling Home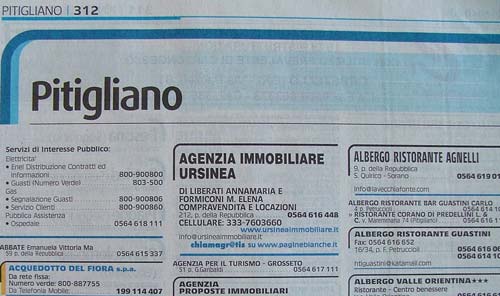 Finding a telephone number for anyone anywhere in Italy is, thankfully, really straightforward even if you are away from your hotel and just have your mobile phone with you as both the residential and business telephone directories are available online in English.
The residential numbers directory - the PagineBianche - Italy Phone Directory.
And the business telephone directory - PagineGialle - Yellow Pages Italy.
For all of the emergency and public service numbers you are ever likely to need - all calls are free of charge ("chiamata gratuita"): useful Italy Phone numbers.
The Weather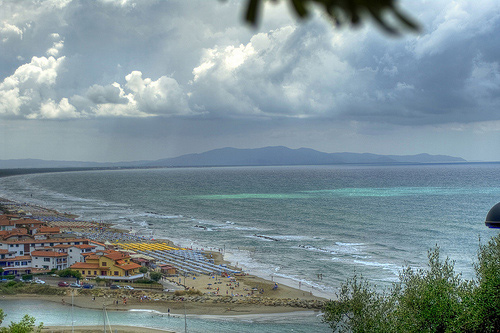 Want to check-out the weather in Italy before you leave, or keep an eye on it whilst you are travelling around? More information than you could ever need about the forecast temperatures, hours of sunshine, expected rain, sleet or snow!, wind directions and real feel temperatures, plus a whole lot more for today, tomorrow, and the next 10 or 15 days. Weather Italy.
Don't Forget!
Your travel insurance - essential. And, your travel adaptors.
TIP: you will come across two types of three-pin wall sockets in Italy. What I call the fat and the thin ones! Even at home we have both in one room which drives me to distraction as I need an adaptor for one, even for an electrical appliance brought in Italy! So make sure you bring a universal adaptor that specifically mentions Italy as a destination.