A magical Tuscany day tour in Maremma
A Tuscany day tour doesn't come any more magical than one in Maremma where wondrous memories that last a lifetime are made.
A big little note.

If you have never done so and want to visit Florence, Siena, San Gimignano, and Pisa whilst on holiday in Tuscany - and they are, without a doubt, wonderful places to visit - take a few days or a guided tour of Tuscany to see them first.

Then, take a day tour in Maremma and begin to feel Tuscany. It is a whole different experience altogether. The pace of everyday rural life here is dictated by the seasons and the flow of conversation and nothing, but nothing, will make it go any faster. Slower even than the relaxed life you witnessed in those Tuscany cities. When you arrive in Maremma and find yourself slowing down to match the play of the day, however it unfolds, it is then that Italy starts to flow into you.

Tuscany is then no longer something you are seeing and touching, but becomes something that you feel and live. And that is when the true dolce vita begins and with it a lifelong passion for Italian life.

These guided tours of Maremma will show you wondrous things, slowly :) But you will go home, nonetheless, with memories of days filled to the brim with sights, sounds, tastes and smiles.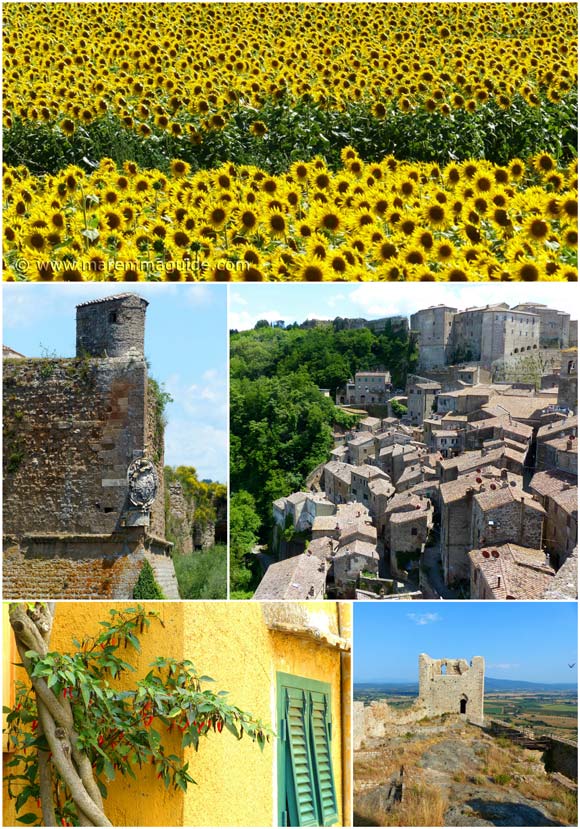 Ever since I started writing this guide to Maremma I have received messages from its readers asking me to personally take them on a private tour, to show them the places that I have described and that I love. But I have always had to decline because it isn't possible for me to do so, at least not at the moment.
But now I have found two lovely ladies, both called Natascha, who are qualified cultural guides in Maremma and who, most importantly, love this land as much and in the same way that I do. Who hold in their hearts the same places that I adore and who know their histories and stories, the tales and legends inside out. In multiple languages: Italian, German and English :)
So, if what you have read in the pages of this guide entices you to visit - I so hope they do - and you would love for someone to take you out for the day and show you some of them, then Natascha and Natascha are the guides for you.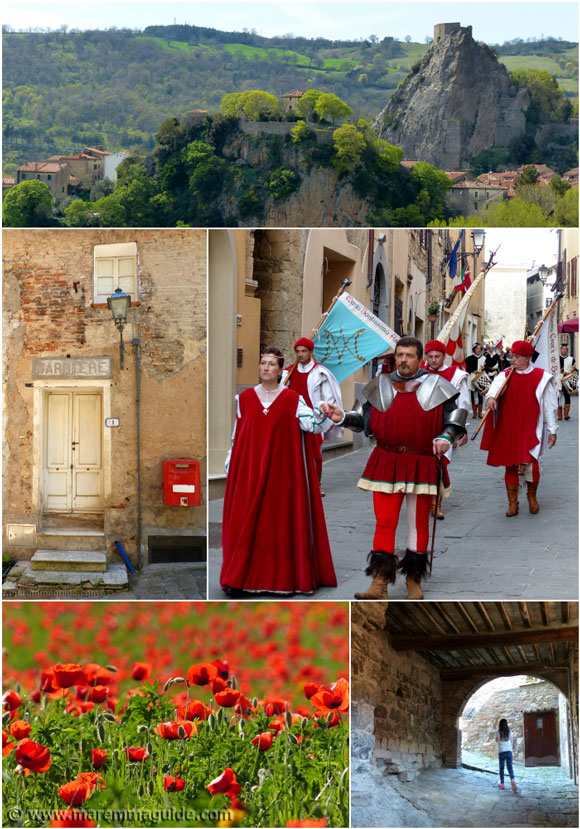 100's more places
But you don't have to limit yourself to just what I have written about: there are still hundreds of places with pages waiting to be written that Natascha and Natascha know well. Let them know what it is you would love to do, what your interests are, or tell them about somewhere you have read about and they will happily prepare with you your own individual itinerary.
Great for kids too :)
As mums, both ladies know what it is like trying to keep children happy all day. So if you are planning a family holiday in Tuscany and would love not have to think of where to go or what to do to keep your younger ones amused for the day, let them know how many children are in your party and what their interests are/what they like doing as well as your own. You can be sure of a day out together that everyone will enjoy.
NB. I'm not talking aqua or amusement parks here, but spooky Etruscan tombs, castles, towers and medieval alleyways that will have them going up hill and down and worn out in time for bed!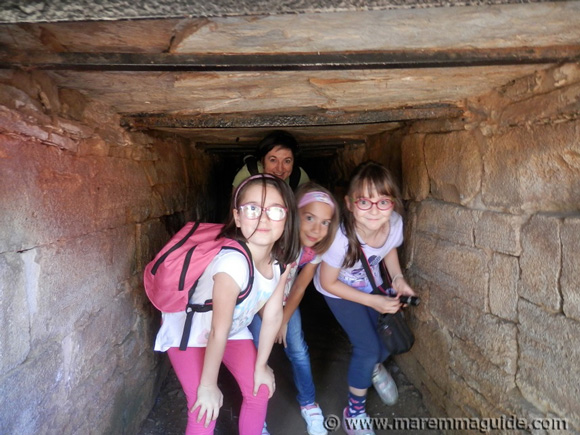 In fact, if they fancy going deep down a medieval silver mine in a nature park on their bottoms, or exploring a lost mine hidden until very recently in the woods under my home town with the local speleological society, then I've got the tours for them here.
Grosseto city tour and market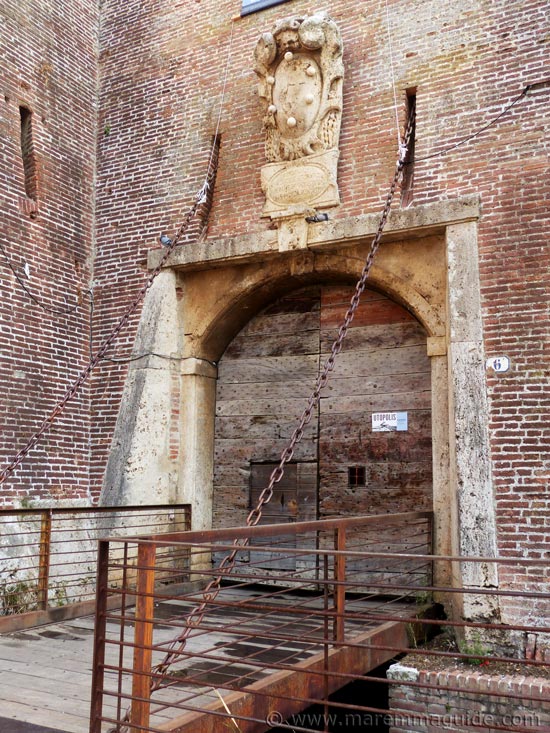 The historic walled centre of Maremma's city, Grosseto, is a great place to walk around and experience everyday life in Italy, especially on market day. Let Natascha show you the sights, and tell you the history behind its palaces and buildings, its fortress and moat... whilst you have fun shopping at the same time :)
A Tuscany full day tour or a Tuscany half day tour
Choose what suits you best: a full day out, or just a half day tour, in the morning or afternoon.
This past September, we had the pleasure to visit the very beautiful cities of Pitigliano and Sovana for one day, with our guide Natascha Rüdinger. The life and stories of the mysterious Etruscan civilization she told us and the history of those cities were fascinating.

We also did a tour of the Via Cave, the Etruscan pathways, which were simply out of the ordinary and a must. Natascha was very interesting and knew how to adapt the tour to our needs and likings.

We enjoyed every minute of it and it was a beautiful day of our discovery of Italy.

Thank you again.

Guylaine Santerre Québec, Canada.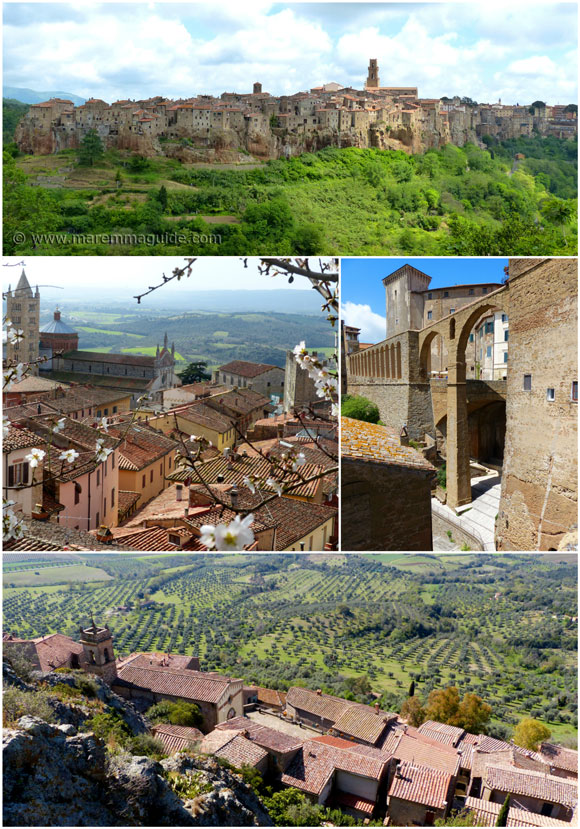 Private Tuscany guided wine tours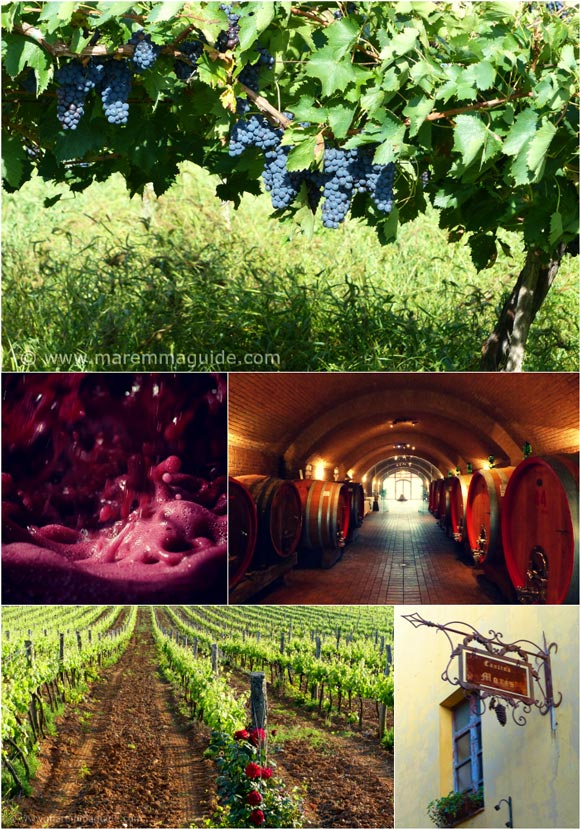 Dream of a day out in Tuscany on a private wine tour with some sightseeing and cultural stops along the way, at your pace? No coaches to get on and off, no queues to wait in? Wine tours in Tuscany Italy don't come any more civilised than this.
Then they can offer you something very special indeed. Because, in Maremma, things are done on a personal level. And because we love introducing people to and sharing what is deep within our hearts: the land and what we produce.
So not not only will you find yourself sipping some of Maremma's finest wines in some of its most stunning of cellars, but likely as not, you will also find yourself in the home of the winery owner, informally sat around his kitchen table with the bottles and glasses laid out and some zero kilometre slices of this and that being prepared for you to nibble too.
Don't want to drive?
That's OK. We have got that covered too. Let them now when you email them - form below - that you would prefer to be collected and they will arrange for a driver and a minibus too if that is needed.
Tuscany airport collections
If you need an airport transfer, their driver can do that for you too.
The Maremma Tour Guides: Natascha & Natascha
Natascha Rudinger
Born in Switzerland, of German parents, I always felt European and Switzerland was for me always a bit cramped. After high school I went to Siena to study Italian at the "Università per Stranieri", and after I graduating then I just remained and started working as a tour guide.
Since 2013 I have lived in Maremma with my husband and our two children.
My passion for being a guide is was awake again and now I work as a tour guide in Maremma. I look forward to every time I may give guests a few insider tips and help them to discover the area.
Natascha Briese
Born in Munich, I grew-up grown up in Germany, India and South-Tuscany. After studying the arts, I have now lived for almost fifteen years ears with my husband and our two children in Maremma.
Perhaps it was simply written in my destiny. For it was by a hair's breadth that I wasn't born in Maremma when my mother, heavily pregnant with me, tripped over a small Maremman mouse!
My love and passion for this enchanted landscape, the beautiful arts, the well made handicrafts, the past and recent stories and, last but not least, my love of the people were the motivation for me to to become a tourist guide.
It would be a great pleasure for me to show you the fascination of "my" Maremma.
Start planning your magical private tour in Tuscany:
send them an email...