Residence Maremma
Residential Hotels with Self-catering Apartments in Tuscany and Lazio
Residence Maremma: all of the residential hotels with apartment accomodation in Maremma in Tuscany and Lazio. An Italian self-catering holiday option that combines the advantages of the freedom of an independent self-contained apartment with the facilities and resources of a hotel.
There are two types of Maremma residence holiday accommodation.
The first are "residence turistico-alberghiere" or residential hotels, where you will find self-catering accommodation such as apartments, individual bungalows or mini "villas", all within a purpose-built complex with centralised services and a hotel.
The second are "Residence" - residences, sometimes also classified as hotels, which provide apartment accommodation (minimum of seven apartments to be classified as a "residence") with a self-contained kitchen and bathroom, plus a centralised service.
The photograph above is of the Hotel Residence Roccamare near Castiglione della Pescaia: see below for details.
The Residence in Maremma
Each residence in Maremma in alphabetical order by town or village.
Castiglione della Pescaia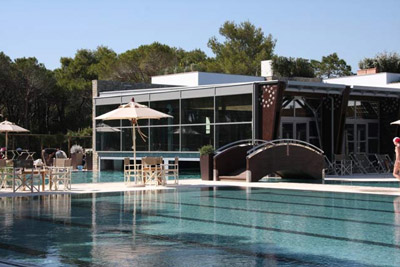 There is one residential hotel in the popular Maremma coastal town and sailing port of Castiglione della Pescaia with its medieval historic centre and goegeous beaches: the four star Riva del Sole Resort and Spa. Residence Castiglione della Pescaia.
Marina di Grosseto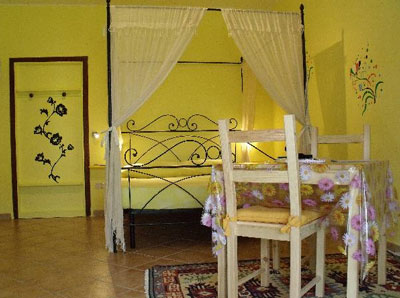 Emersed in beautiful Maremma countryside only a short bike ride from the beach, Villa Isabella is a very highly rated Tuscany farmhouse with seven spacious and colourful independent self-catering holiday apartments: residence Marina di Grosseto.
Massa Marittima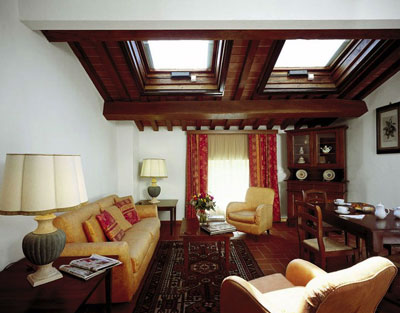 There are four choices of a Massa Marittima residence: two within the medieval city walls and two close by in the surrounding countryside. Residence Massa Marittima.
Piombino
There are two options close to Piombino: a highly rated three star residential hotel with forty-one apartments and studio apartments - the Hotel Borgo degli Olivi in the photo graph above - and a new country and beach residential resort with over 200 apartments. Click on this residence Piombino link to read about each one.
Principina a Mare
A family owned and run residence Principina a Mare with thirty-five one,two and three room residential apartments only a short walk from the popular Principina a Mare beach in Maremma, Tuscany.
Roccamare
There is one Roccamare residence: the four star Hotel Residence Roccamare, a combined hotel and residential apartment resort in one in the pineta woods that back the beach of Roccamare. Residence Roccamare.
Rocchette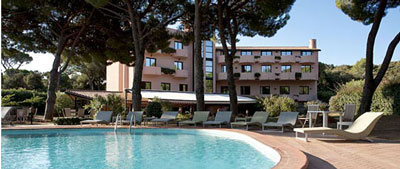 There are two options in the seaside village of Rocchette behind the beach of Le Rocchette: a residential hotel and a camping village with nine residence apartments. Residence Rocchette.
Explore some more...
Browse all of the hotel accommodation options in this special part of Tuscany and Lazio: go to the main Maremma accommodation page