Residence Massa Marittima
Residential Hotels and Apartments
in Massa Marittima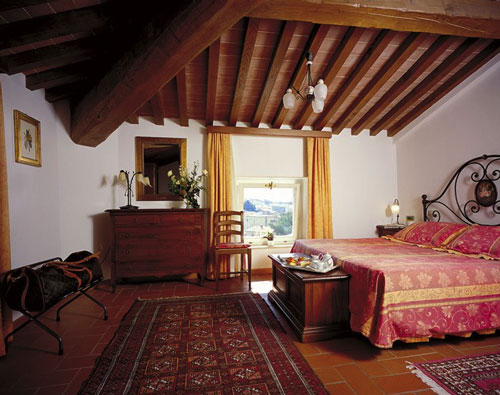 There are two residence Massa Marittima options in the wonderful medieval city and two just a few minutes drive away in the surrounding countryside of the metalliferous hills, from which the city obtained its wealth in the middle ages and which provided employment to local miners until twenty years ago.
The Massa Marittima residence options in the town are the three star La Fenice Park Hotel and the smaller two star Hotel Massa Alta. The photograph above is of one of the residence apartments in the La Fenice Park Hotel.
La Fenice Park Hotel
***
La Fenice Park Hotel *** An immaculately presented converted 19th century villa at the top of "new town" (which is still historically old!). Choose between eighteen suites and mini-suites all decorated differently, with raftered ceilings, mansard roof or forged iron balcony and marbled bathrooms.
The villa has a private garden with a swimming pool and is only a five minute walk away from both "old town" where you will find the atmospheric central piazza with its cathedral and, in the opposite direction in "new town" the local COOP supermarket for daily fresh food supplies.
Opposite the hotel is a shady pine tree-lined public garden, the local library and the Museo di Arte Sacra.
I can personally recommend this hotel if you are looking for one in the centre of Massa Marittima from which to explore this beautiful medieval and Renaissance city on foot. The best rates/make a reservation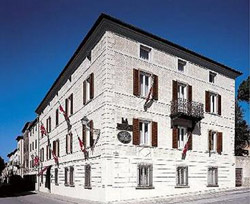 18 suites and junior suites - air-conditioning - outdoor swimming pool
Corso A. Diaz, 63
Massa Marittima
Hotel Massa Alta
**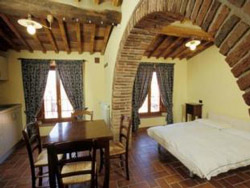 The accommodation in the two star Hotel Massa Alta is within an early fourteenth century building and in the typical "rustic" Tuscan style (in Italy thats means simply furnished), with terracotta floors and exposed wooden beamed ceilings. It is located only a few minutes walk from the lovely Piazza Garibaldi in the "old town", where you will find Massa Marittima's "duomo" (cathedral).
All of the seven apartments have a private bathroom with shower, a kitchenette and lounge area. The hotel also has five bedrooms also with a bathroom with a shower.
There is a free Wi-Fi facility and parking and pets are allowed.
It is rated as "good" with an overall score of 7.5 out of 10. Read the reviews, check on availability and find the lowest prices, guaranteed, even last minute today!
Via Cavallotti,
Massa Marittima
The Massa Marittima residence options a few kilometres outside of the town are the three star Residence Il Carpignone and the three star Venta Club Borgo Pian dei Mucini.
Residence Il Carpignone
***
Residence Il Carpignone *** The residential hotel Residence Il Carpignone, situated a short drive away from the town near the beautiful crystal clear water lake of Lago dell'Accesa, has twenty independent apartments all with air-conditioning. Get the best rates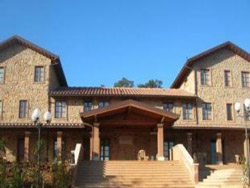 20 apartments - air-conditioning - tennis court - swimming pool - garden - parking - pets allowed
Via del Lago,
La Pesta
VentaClub Borgo Pian Dei Mucini
***
VentaClub Borgo Pian Dei Mucini *** (A residential hotel.) VentaClub Borgo Pian dei Mucini is the residential part of the Borgo Pian dei Mucini hotel complex. Part of the VentaClub Resorts chain. Located 3 km north of Massa Marittima. The apartments are located in different buildings, each one with a lounge with corner kitchen, and private bathroom. Best online reservation rates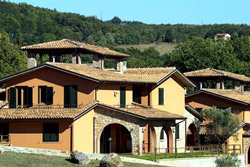 Pian dei Mucini
46 rooms - air-conditioning - restaurant and American bar - internet access - outdoor swimming pool - sauna - tennis court - parking - pets allowed