How to have a cheap Italy vacation
Six Proven Ways
Cheap Italy vacation: save money with these six proven tips for vacations to Italy on a budget that include how to sleep for free!
Are picture postcard piazzas, enchanting medieval ruins, romantic Venetian canals and sublime Sicilian gelato still possible when you are travelling on the cheap?
Yes.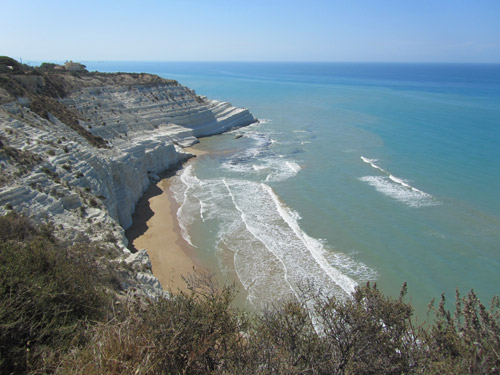 Find out how from someone who has done it and all of her travels around the world on a super-tight shoestring budget.
I wanted to add some resources to this Maremma Guide on how, even if you are on a really tight budget, you can still visit Italy and experience the Italian way of life. So I asked my friend Hana from ShoestringBackpacking.com to share her secrets on how she travels around Italy on very little money.
Even if you have never backpacked in your life (and have no intention of ever doing so!), the resources that she has shared here will save you money on your next holiday to Italy.
Six great TIPS for
Cheap Vacations to Italy
1. Brush up on your Italian
Before you set off on your Italy trip, try to learn a bit of the local lingo. You're unlikely to have to use it in any of the major tourist areas, but venture just a bit off the beaten track to look for a cheap B&B in a nearby village and you'll soon be thankful for the few phrases you know!
And you won't have to fork out a single penny for this — there are tons of free Italian language learning resources online.
Two of my faves are BBC Italian and ILUSS. They offer comprehensive beginner to advanced self-study Italian lessons with essential vocab lists, pronunciation guides, grammar exercises, readings and videos with transcripts.
If you'd rather just listen to podcasts (perfect for those long morning commutes!), try the excellent LearnItalianPod. It'll have you geared up for your Italian holiday in no time.
2. Get to Italy on the cheap
It wouldn't be much of a cheap Italy vacation if you ended up paying top dollar for your airline ticket. So be prepared to fly with whichever airline, on whichever day and at whatever time is cheapest.
Flights to major cities such as Rome and Milan often offer fantastic discounted fares. But don't assume that that's as good as I gets. Budget airlines that fly into some of the more obscure airports can usually get you to Italy for a lot less.
On my last Italy trip, rather than fly direct to my final destination I snapped up a bargain ticket to a much smaller town about 100km away — for half the price! Okay, so it meant I had the hassle and expense of getting from Place A to Place B. But even with the cost of transport between the two, I was still nearly $200 better off at the end of the day.
That's a lot of gelato!
Travelling from further afield than Europe? If time is on your side, there's a good chance you'll be able to save some cash on your airfare by flying there via London. Find yourself a deal on the long-haul sector of your trip first, then tack on a cheap onward flight to Italy with a no-frills airline like easyJet or Ryanair.
It's pretty easy to dig up bargain airfares on flight aggregator sites such as Kayak or Skyscanner.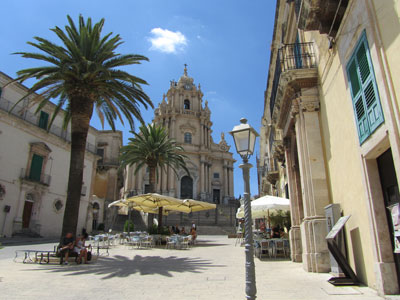 Cheap Italy vacation: photo from Hana's trip to Sicily
3. Get around Italy on a budget
Unless you're in a group and renting a car, the best way to get around Italy on the cheap is on the local buses and trains. Most travellers know about Eurail and InterRail passes for train travel around the European continent, but what many don't know is that you can buy single-country and regional Eurail and InterRail passes as well.
So if you're planning on spending a month or more in Italy and doing a lot of long-distance train travel while you're there, you might want to consider an Italy (or even France-Italy if you're headed that way) train pass.
These passes offer you from 3-10 days' unlimited train travel over one or two months, and if there are two or more of you travelling together you get an extra 15% discount. Not a bad deal.
But do check out how much the individual train journeys you plan to take would cost you. You may discover that it would be just as cheap (or even cheaper!) to buy your tickets as you go. Slower and commuter trains are generally cheaper than the faster express trains, so be sure to look into those, too.
Buses are usually cheaper than trains and get you to more far-flung destinations — but they're also a lot less comfortable, especially if you're travelling longer distances. Still, if you really need to watch your budget, this is a good way to do it.
4. Sleep for free (or almost)
Even better than a cheap Italy vacation is a free Italy vacation!
CouchSurfing is a super-friendly online network of people around the globe who are willing to host travellers in their homes for a night or more, or who themselves might be looking for a place to stay during their travels. But couchsurfing isn't just about free accommodation — it's also about meeting locals, learning about the culture and sharing experiences.
As one of the top 10 couchsurfing destinations in the world, Italy has close to 105,000 hosts in more than 100 towns and cities from Milan to Palermo and everywhere in between.
But if couchsurfing's not your thing, then maybe a home exchange is. Basically, this is where you vacation at someone's house while they vacation at yours.
Remember Cameron Diaz and Kate Winslet in The Holiday? Okay, so you probably won't get Hollywood hotties knocking at your door, but a house swap is a great way to be part of a real Italian community and enjoy a cheap Italy vacation at the same time.
Hands down the biggest and most trusted site to try is HomeExchange, but there are many others.
Of course, the whole house swap concept doesn't work too well if you haven't actually got a house to swap in the first place (maybe because you're a bit of a nomad, like me). In that case, it's time to check out some hostels.
Now, I know what you're thinking: Aren't hostels those places with dormitories full of bunk beds and shared bathrooms down the corridor?
Well, yes.
But more and more hostels also have en-suite single, double and even triple rooms available for couples and families who want more privacy. And you'd be surprised at the quality and comfort that many hostels provide these days. Not only do they have kitchens where you can store and cook your own food, but many even offer free Internet, laundry facilities, cheap bike or moped rentals, airport transfers and breakfast!
Hostels can easily save you 50% or more over traditional guesthouses and B&Bs, so you really can afford that cheap Italy vacation.
By far the two best websites to look for hostels are Hostelworld and HostelBookers (which, by the way, doesn't charge booking fees).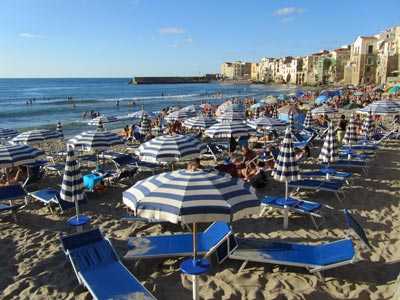 5. Make the most of freebies
Being on a cheap Italy vacation doesn't mean you can't enjoy yourself. You'd be surprised at how much you can actually see and do totally for free in Italy. A quick search on the Internet comes up with pages and pages of websites dedicated to freebies in cities all over the country.
Italy Free Tour, for example, offers free walking tours (tips appreciated) of Rome, Florence and Venice by officially licensed guides with degrees in the Fine Arts or Archaeology.
And during the Settimana della Cultura (Culture Week), which usually takes place in mid-April, all state-run museums, monuments, palaces, galleries, archives and archaeological sites — including many sites which are normally closed to the public — open their doors to visitors for free.
Plus, thousands of free events are organised across the country that week, from special exhibitions and workshops to open-air concerts and tours. Talk about a cheap Italy vacation!
Many cities regularly offer free admission to museums on specific days each month, so make sure you know when those are. There's nothing worse than paying on a Monday, only to discover that admission is free on Tuesday!
Make the local tourist information office your first stop in any new destination. Ask for a free map of the city and find out about any tourist discount cards, combo tickets or free guided tours around town.
And while you're there, pick up a What's On magazine, too, to scope out the festivals and other free entertainment!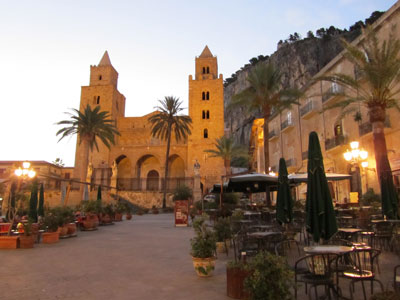 6. Eat cheap
I know it's tempting to go out for a nice meal every evening when you're on holiday, but restaurant bills add up quickly. On a tight budget you'll have to be creative.
For a very cheap Italy vacation, the most obvious way to save bundles on food is to self cater. Stock up on fresh bread, cheese, salami and fruit at a local outdoor market or neighbourhood shop and have a picnic in the piazza. Or pick up some pasta and sauce at a supermarket and cook dinner with friends at your hostel.
For those of us who don't cook, there's always a tavola calda or rosticceria nearby, where you can order inexpensive hot prepared food and roast chicken by weight. Pizza by the slice is another one of my budget faves when I'm on a cheap Italy vacation.
If you fancy a drink before dinner (and who doesn't?), seek out aperitivi bars and cafés that offer stuzzichini. Basically, these are free snacks laid out on bar counters or tables, or brought to you with your drink when you sit down.
Sometimes you'll get lucky and come across a place that serves up plates upon plates of delicious canapés, finger sandwiches, mini pizzas, cured meats, pâtés, stuffed rice balls and even little cakes and pastries. You might find (as I often do) that by the time you have a drink or two, you've already had enough to eat!
You can usually find good aperitivi bars just by walking around the nightlife area in town or up and down the main promenade. Otherwise, Nottidaleon has listings for major Italian cities.
Annoyingly, all over Italy you'll find that eating establishments add a 'bread and cover' charge (pane e coperto) of a few Euros per person to your bill. If you're not really ordering much (maybe just a coffee or a quick snack) and you have the option of standing up at the bar, this will save you the extra charge.
When you do eat out in restaurants, and especially at lunch, ask about a tourist menu (menu turistico) or fixed price menu (menu a prezzo fisso). These set menus will offer you much less choice than if you were ordering à la carte, but the price of your meal will be in keeping with a truly cheap Italy vacation!
More about Hana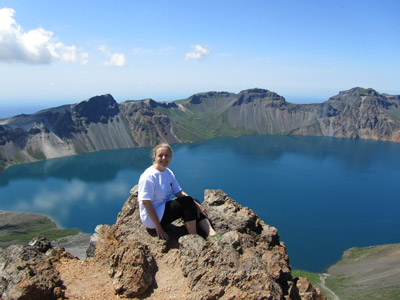 A self-confessed budget travel junkie who's flown every dodgy no-frills airline known to man, Hana has backpacked on the cheap through sixty-six countries across all seven continents. She counts amongst her most memorable experiences scuba diving with sharks in Bora Bora, lassoing reindeer in Lapland, climbing Mt Paekdu in North Korea and being walked down the aisle in Las Vegas by Elvis (though she suspects he may have been an imposter).

Hana's Italian guilty pleasures list includes quattro formaggi pizza with extra gorgonzola, Amalfi lemon gelato from San Crispino's in Rome . . . and Eros Ramazzotti.

For more of Hana's shoestring tips, tricks and travel tales, visit her website at www.ShoestringBackpacking.com
Looking for a cheap Italy vacation package?
Although you can't book with them directly, TripAdvisor is a great place to start your search for the best deals a cheap Italy package vacation as it has the latest offers in one place from all of the major companies: from cheap flights to disount hotels and special combined air and hotel deals. Start browsing todays offers.