Italian Wineries and Vineyards in Maremma
Part Five
Looking for Italian wineries? Fabulous wine has been produced in Maremma since Etruscan times when it was exported to France! Today, most of Maremma's agricultural lands - particularly along her spectacular Mediterranean coastline - are home to vineyards, the wineries of which have become internationally acclaimed for producing some of the best wines in the world.
These Italian wineries and vineyards in Maremma - locations from Orbetello to Populonia - comprise Part Five of this guide's six part collection. I did say that wine was an important part of everyday life in Maremma!
The links for Parts One to Four: Alberese to Grosseto and for Part Six - taking you from Riotorto to Suvereto can be found at the bottom of the page.
Enjoy exploring them here and, if you haven't already discovered the magic of Maremma, find out about Italy's best kept secret along the way.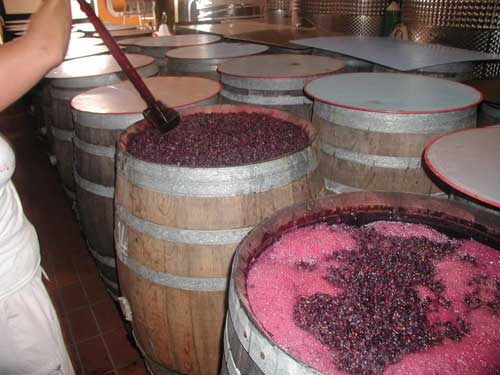 The Maremma winery in this photograph is that of the
©Poggio Argentiera
winery where they make great Morellino di Scansano wines.
Italian Wineries in Orbetello
Details of the wines that each of wineries produce can be found in the Maremma red, white, rose wines and grappa pages via the links at the bottom of the page.
A family-run - Luciano, Tosca and their sons Lorenzo and Luca - wine estate of 24 hectares an and within the beautiful Parco Naturale della Maremma.
Strada Statale Aurelia, 264
58010 Località Fonteblanda (Grosseto)
Tel: +39 0564 885474
www.azsantalucia.com
The Antica Fattori La Parrina estate has been owned by the noble Fiorentino Giuntini family since the early 19th century and is now run by the Marquess Franca Spinola. It comprises of 65 hectares of vineyards, agriturismo apartments, a restaurant, a 585 hectare hunting reserve, a Mediterranean plant nursery, an artisan cheese dairy, and an and organic vegetable farm and fruit orchards.
The estate started producing their DOC wines in 1971.
Bivio Via Aurelia Km 146
Località Parrina
58010 Albinia (Grosseto)
Tel: +39 0564 862636
Fax: +39 0564 865586
www.parrina.it
Italian Wineries in Paganico
AZIENDA AGRICOLA PODERE POGGIO AL GELLO
This vineyard and olive grove estate in Maremma's hills and Montecucco DOC territory is owned and run by Giorgio and Alda. Their vines are Sangiovese, Colorino, Pugnitello and Petit Verdot.
Wine tasting and tours: open to the public for wine tasting, guided tours and direct sales. They speak English, French and Spanish (and Italian!).
Podere Poggio al Gello
Località Il Gello
58048 Paganico (Grosseto)
Tel. & Fax: +39 0564 906025
www.poggioalgello.it
Wineries in Piombino
Established by Fidenzio Toni and now owned and run by his daughter Annemarie with the influence of enologists Marinka Ploencic and Alberto Antonini.
Località Campo all'Olmo, 15
57025 Piombino (Livorno)
Tel. & Fax: 0565 30380
www.poderesanluigi.li.it
AZIENDA AGRICOLA SANT'AGNESE F.LLI GIGLI
Azienda Agricola Sant'Agnese is a small father and two sons family-run wine estate.
Località Campo alle Fave, 1
57020 Piombino (Livorno)
Tel: +39 0565 277069
Fax: +39 0565 277656
www.santagnesefarm.it
The estate of Podere Tuttisanti is owned and run by Daniele Rocchi.
Località Fiorentina
D.F Largo Zambelli, 11
57025 Pimbino (Livorno)
Tel (mobile): +39 330 1115469
Fax: +39 0565 35226
www.agricolatuttisanti.com
Wineries in Pitigliano
Cantina di Pitigliano is a co-operative of wine growers established in 1954 producing "I vini delle terre del tufo" - wines from the land of tufo.
Via Nicola Ciacci, N.974
58017 Pitigliano (Grosseto)
Tel: +39 0564 616133
fax: +39 0564 616142
www.cantinadipitigliano.it
Wineries in Poggi del Sasso
LE CALLE AZIENDA AGRICOLA AGRITURISTICA BIOLOGICA
In the hills of Poggi del Sasso, this estate and agriturismo is located in Montecucco DOC territory, midway between Monte Amiata and the Tuscan Maremma. Run by the Catocci family it is a 70 hectare organic farm with six hectares of with vineyards (the earliest dating from 1994), and 6 hectares of olive groves. They also produce cereals, breed Appenninica sheep, Amiatina donkeys and run an "agribus" for their guests.
Località La Cava
58040 Poggi del Sasso
Tel. & Fax: +39 0564 990472
www.lecalle.it
This 350 hectare organic farm belongs to the estate of ColleMassari. ColleMassari comprises both Castello ColleMassari and Grattamacco in Castagneto Carducci and is owned by sister and brother Maria Iris and Claudio Tipa.
Located in Upper Maremma at the foothills of Monte Amiata in Montecuccoo terroir, Castello ColleMassari comprises 82 hectares of vineyards, 22 hectares of olive groves and 100 hectares of crops all surrounded by 1,200 hectares of state forest. The first vintage wines were produced in 2000.
Località Poggi del Sasso
58044 Cinignano (Grosseto)
Tel: +39 0564 990496
Fax: +39 0564 990498
www.collemassari.it
FRATELLI RONGO AGRICOLTURA BIOLOGICA
An organic farm with agriturismo - "Poggio al Ninfale" - accommodation owned by the Rongo brothers and aided in their production of Montecucco DOC wines by winemakers Leonardo Salustri and Marco Salustri. They also produce extra virgin olive oil.
Località Montecucco
Podere Sant'Agostino 1
58044 Poggi del Sasso
Tel: +39 0564 9946644
www.ninfale.com
A father and son - Leonardo and Marco Salustri - organic wine and olive grove estate in the Montecucco DOC hills between Montalcino and Scansano. Their Grotte Rosse wine has been described as one of the 100 best wines of the world by the Italian magazine "Bere".
Località La Cava, 7
58040 Poggi del Sasso
Tel. & fax: +39 0564 990529
www.salustri.it
An organic estate of 700 hectares - 30 hectares of red wine vines and two of white on rocky hills - plus olive groves, Tenuta di Montecucco is located in the heart of Montecucco DOC territory, from which its name originates. Also provides agriturismo accommodation.
Località Montecucco
58044 Poggi del Sasso (Grosseto)
Tel. & Fax: +39 564 999029
www.tenutadimontecucco.it
Wineries in Populonia
Situated a kilometre to the northwest of the Gulf of Barrati and village of Populonia in the most western part of the wine territory of the Val di Cornia, the Tenuta Poggio Rosso estate was purchased by the Monelli family in 2002.
Today, the restored 19th century villa is home to the family and the winery cellar and the re-cultivated lands comprise of 15 hectares of vineyards and 5 of olive groves. The Cabernet Sauvignon vines were planted in 2003 and 2004 and the Merlot, Sangiovese and Petit Verdot vines in 2004.
Località Poggio Rosso, 1
Populonia Stazione
57025 Piombino (Livorno)
Tel: +39 0565 276464
Fax: +39 2776474
www.tenutapoggiorosso.it
The Italian wineries and vineyards in Maremma continued...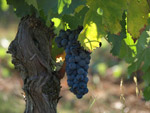 Alberese to Bolgheri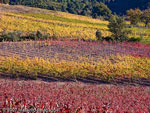 Caldana di Gavorrano to Civitella Paganico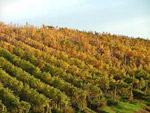 Donoratico to Grosseto
Magliano in Toscana to Monticello Amiata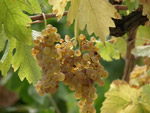 Riotorto to Suvereto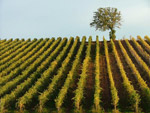 Maremma Vineyards for Sale