Tuscany Vineyards and Wineries
in Maremma
Part Three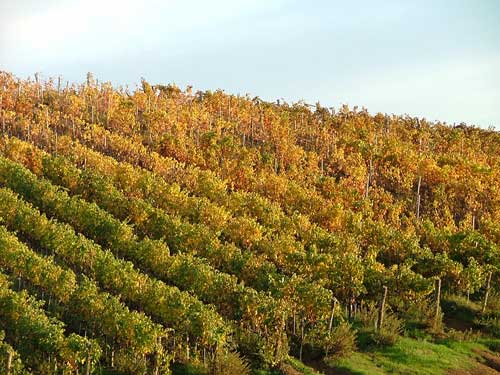 Looking to plan some visits to Tuscany vineyards during your next vacation in Italy? Here you will find the many vineyards and wineries of undiscovered Maremma in Tuscany: there are hundreds!
This page is Part Three of Tuscany Wineries and Vineyards in Maremma: locations from Donoratico to Grosseto. There are six pages in all.
The links for Parts One and Two: Alberese to Civitella Paganico and for Parts Four to Six - taking you from Magliano in Toscana to Suvereto can be found at the bottom of the page.
Enjoy exploring Maremma and tasting her wonderful wines!
Tuscany Vineyards in Donoratico
Details of the wines that each of wineries produce can be found in the Maremma red, white, rose wines and grappa pages via the links at the bottom of the page.
Owned by brothers Corrado and Marcello Fratini, Tenuta Argentiera was once part of the Florentine Serristori family Donoratico estate. It now comprises of 80 hectares, of which 60 are vineyards.
Via Aurelia 412/A
Località I Pianali
57022 Donoratico (Livorno)
Tel: +39 0565 773176
Fax: +39 0565 773250
www.argentiera.eu
Wine tasting and tours: Tenuta Argentiera offers two possibilities: wine tasting in their wine shop which is open Mon to Sat from 10.00 to 18.00 (excluding public holidays). No prior booking required. Or, two hour guided visits around the vineyards and cellar, wine (three different wine) and extra virgin olive oil tasting accompanied with a small snack of local produce. Prior booking by telephone or email required.
Via del Casone Ugolino, 17
57022 Donoratico (Livorno)
Tel: +39 0565 773192
Fax: +39 0565 776869
www.poderearundineto.it
AZIENDA AGRICOLA CAMPO AL PERO
Azienda Agricola Campo al Pero is a new estate of 4 hectares of vineyards established in 2006 by husband and wife Maurizio Piccoli and Doriana Cerbaro, with the aid of expert wine maker Alfredo Tocchini.
Via del Casone Ugolino, 12
Donoratico (Livorno)
Tel: 0565 774329
Fax: +39 0461 220208
www.campoalpero.it
Established in 1962 and still run by Rosa Gasser, Podere Greppi Cupi is now a wine estate and collection of energy efficient vacation "Nature Homes".
Località Greppi Cupi, 212
57024 Donoratico (Livorno)
Tel: +39 0565 775272
Fax: +39 0565 775218
www.greppicupi.it
Tuscany Vineyards in Gavorrano
50 hectares of vines and a modern cellar system in the province of Grosseto.
Via Aurelia antica km 205
Localita Grilli
58100 Gavorrano (Grosseto)
Tel & Fax: +39 0566 88138
www.fertuna.it
Localita Bartolina 5
58020 Giuncarico (Grosseto)
Tel & fax: +39 0566 88082
www.poggioailupi.it
DOMINI CASTELLARE DI CASTELLINA: ROCCA DI FRASSINELLO
Rocca di Frassinello is a joint venture between Paolo Panerai of Castellare di Castellina in Chianti and Les Domaines Barons de Rothschild - with their respective enologists, Director of Castellare di Rocca Alessandro Cellai, and Christian Le Sommer - bringing together the estate of Terminuzzo and four other holdings in the hills of the municipalities of Gavorrano and Ribolla. 500 hectares in total within the Monteregio di Massa Marittima DOC area.
The first vines were planted in 2000 and 80 hectares are now cultivated with mainly Sangioveto and Cabernet, plus Merlot, Petit Verdot, and Shiraz vines.
A modern cellar designed by architect Renzo Piano sits at the top of the highest of the "amphitheatre of Rocca of Frassinello" hills in front of the town of Giauncarico.
Wine tasting and tours: Personal tastings with food (snacks) and full visits may be arranged in advance by email or telephone.
Localita Giuncarico
Gavorrano (Grosseto)
Tel: +39 0577 742903 or 740490
Fax: +39 0577 742814
www.castellare.it
From 7 hectares of vines in 1882, four generations later, Tenute Piccini now comprises of four estates - of which Tenuta Moraia is the Maremman - and is one of the most recognised brands of Tuscan wine in the world.
Tenura Moraia is located in the foothills of Gavorrano and the vines cultivated there comprise Sangiovese and Vermentino, complimented by Cabernet, Syrah, Alicante and Chardonnay.
Localita San Francesco
58023 Gavoranno (Grosseto)
Tel: +39 0577 54 011 (The Castellina in Chianti estate)
Fax: +39 0577 743 013
www.tenutepiccini.it
Tuscany Vineyards in Grosseto
A collaboration of over 400 producers with 380 hectares of vineyards over the hills and foothills of the province of Grosseto.
Localita Il Cristo
58046 Marina di Grosseto
Tel: +39 0564 34426
Fax: +39 0564 35229
www.ivinidimaremma.it
Poggio lungo literally means, "long hill" in Italian, and it is on top of this long hill in Morellino di Scansano wine country that you will find the 35 hectares of vineyards and the winery of this Maremma wine estate. The owner and winemaker is Giuseppe Fornaseri, and consultant oenologist Gabriele Gadenz.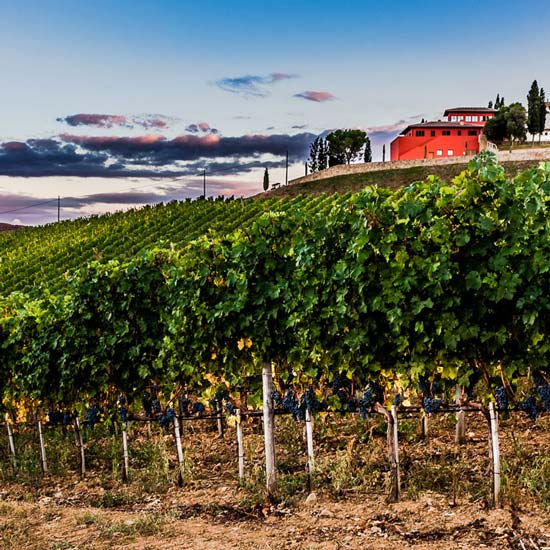 Dream of staying in a Tuscany winery? They also have a guesthouse so you can sleep amongst the vines!
Wine tasting and tours: During the summer months by appointment
Azienda Agraria Poggio Lungo
Strada di Poggio Lungo 23
58100 Grosseto
Tel & Fax: +39 0564 409268
www.poggiolungo.eu
The Tuscany vineyards and wineries in Maremma continued...