An Italian Vineyard and Winery in Maremma
Part Four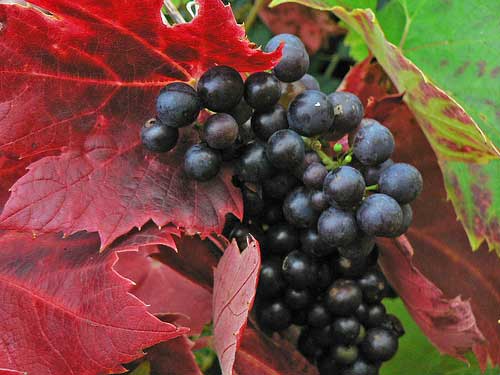 This colourful photograph of grapes in an Italian vineyard is by ©alisonhulot.
Well, actually not one Italian vineyard or winery, but hundreds! Maremma is home to some of the most acclaimed Italian wines and her stunning landscapes along a spectacular Mediterranean coastline are highly prized for the special climate they afford her vineyards.
This page is Part Four of a six page collection of Maremma's vineyards and wineries: it covers locations from Magliano in Toscana to Monticello Amiata. I still have another twenty or so Italian vineyards to add to this page - I may need to split it and make a seventh page!
The links for Parts One to Three: Alberese to Grosseto and for Parts Five and Six - taking you from Orbetello to Suvereto can be found at the bottom of the page.
Wishing you a great time exploring them all and tasting Maremma wines!
Each Italian Vineyard in Magliano in Toscana
Details of the wines that each of wineries produce can be found in the Maremma red, white, rose, dessert wines and grappa pages via the links at the bottom of the page.
AZIENDA AGRICOLA POGGIO BRIGANTE
A third generation 25 hectare vineyard on the hillside of Magliano in Toscano, planted by Enos Rossi in the 1950's and now run by father and son, Franco and Leonardo Rossi.
Localita Colle di Lupo, 13
Magliano in Toscana (Grosseto)
Tel: +39 0564 592507
Fax: +39 0564 593074
Massa Marittima
The Bicocchi family have been producing wine in Maremma since 1851 with 12 hectares and 150,000 vines over the rolling hills near Massa Marittima.
Padule di Moreta
58024 Massa Marittima (Grosseto)
Tel&Fax: +39 0566 919 325
www.bicocchiwine.com
AZIENDA AGRICOLA CAMPO BARGELLO
The creation in 2002 of Marco Querci and his wife Marta Matteini Querci, Azienda Agricola Campo Bargello has two vineyards planted over 7 hectares. The first comprises of 80% 15 year-old Sangiovese vines with Cabernet, Ciliegiolo and Vermention, and the second of Sangiovese and Alicante planted in 2000.
Localita Fontino
58025 Massa Marittima (Grosseto)
Tel. & Fax: +39 055 8952775
The Fattoria Coliberto estate is managed by Claudia Reggiannini, the owner-viticulturist daughter of the founding Conti Reggiannini family who purchased the estate in 1975. It comprises of 10 hectares of Sangiovese, Trebbiano, Malvasia, Vermentino, Cabernet Franc and Chardonnay vines within the heart of the Monteregio di Massa Marittima DOC area.
Massa Marittima (Grosseto)
Tel: +39 0583 90633 or 919337
www.coliberto.it
The vineyards of Morisfarms belong to the Moris family, an established agricultural presence in Maremma and more recently vinicultural enterprise. They have 476 hectares in two places: 420 near Massa Marittima (Fottoria Poggetti) - some within the DOC of Monteregio di Massa Marittima, and 56 hectares at Poggio la Mozza, some of which are also within the DOC of Morellino di Scansano.
Fattoria Poggetti
Località Cura Nuova
Massa Marittima (Grosseto)
Tel: +39 0566 919135
Fax: +39 0566 919380
www.morisfarms.it
Also an agriturismo (with wonderful views of the Lago dell'Accesa) a few kilometres from Massa Marittima.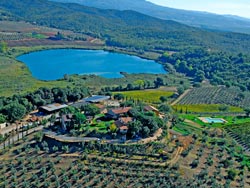 Podere Poggio Corbello, 2
58024 Massa Marittima (Grosseto)
Tel & Fax: +39 0566 919029
www.poggiocorbello.it
La Tenuta del Fontino is a lovely ancient villa set in the Maremma countryside near the Lago dell'Accesa, a few kilometres from Massa Marittima. As well as producing wines, they also provide holiday accommodation.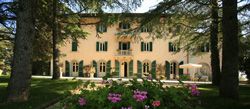 Localita Il Fontino/Accesa
58024 Massa Marittima (Grosseto)
Tel: +39 0566 919 232
Fax: +39 0566 919 684
www.tenutafontino.it
Monte Antico
AZIENDA AGRICOLA SAPORI DI MONTE ANTICO BEGNARDI
A forty hectare estate in hilly Montecucco DOC territory run by brothers Luca and Michele Begnardi: five hectares of vines and three of olives groves, farmhouse accommodation - "le Pianaccine" - and a restaurant - "la Taverna di Campagna". The grapes are harvested by hand.
Podere Campo Rosso, 34
58030 Monte Antico (Grosseto)
Tel. & Fax: + 39 0564 991030
www.begnardi.com
Montegiovi
AZIENDA AGRICOLA BIOLOGICA LA PODERINA TOSCANA
La Poderina Toscana is an organic vineyard and olive grove estate producing Montecucco DOC wines and IGP Toscano extra virgin olive oils in the Marracone area of Maremma. Established in 1996, in 2006 they also opened a restaurant in the azienda - "Il Ristorante L'Olivastrs" serving their own seasonal organic fruit and vegetables and in which musical and theatrical events are staged throughout the year.
Wine tasting and tours: guided tours and wine and olive oil tasting are possible.
Località Poderina
58030 Montegiovi
Tel. & Fax: +39 0564 956546
www.lapoderinatoscana.com
Montemassi
Podere Ristella is a husband and wife - Pahlia Sirio and Valentini Daniela - run vineyard, farm and agriturismo.
Via Meleta Sud
58027 Montemassi (Grosseto)
Tel & Fax: +39 0564 578039
www.ristella.it
Lying at the foot of the hills to the south of Montemassi overlooked by the Castello di Montemassi, Tenuta Rocca di Montemassi is part of the Zonin family's 11 wine estates (totalling and 1,800 hectares) in Italy.
It comprises of 430 hectares, of which 160 hectares are planted with vines in the D.O.C. zone of Monteregio.
Wine tasting and tours: the estate has its own enoteca where you may taste and purchase its wines and those of Chianti Classico from the "Castello d'Albola" domaine, with which the Rocca di Montemassi Estate is also associated.
There is also a Museum of Rural Civilisation dedicated to the ancient traditions of culture and civilization in rural, with over 3000 objects on display.
Via Sant'Anna
Fraz. Montemassi
56036 Roccastrada (Grosseto)
Tel: +39 0564 579700
Fax: +39 0564 570847
www.www.roccadimontemassi.it
Montenero d'Orcia
A family-run azienda started in 1970, now with nine hectares of young Sangiovese vineyards, plus olive groves, all personally and directly managed by the husband and wife team of Pettini. Their first Sangiovese harvest was in 2002 and the last vineyard planted in 2006.
Wine tasting and tours: visits to the winery and educational tours of the vineyards and farm, plus tasting of the wine and olive oil are all available. Please email or telephone in advance.
Open every day.
58033 Montenero d'Orcia
Grosseto
Tel & Fax: +39 0564 954116
www.aziendalevigne.com
Situated on the western hills of the slopes of Monte Amiata, Montesalario is a 60 hectare estate - with nearly five hecatres of vineyards - run by the Pasqui brothers.
Podere Montesalario
58040 Montenero d'Orcia (Grosseto)
Tel. & Fax: +39 0564 954173
www.aziendamontesalario.it
Situated on the slopes of Monte Amiata and along the river Orcia, the 40 hectare Orciaverde farm also produces virgin IGP olive oil, forages, and cereals (durum wheat). It currently has four hectares of vines.
Wine tasting and tours: Orciaverde has a room dedicated for tasting its wines and olive oils. Guided tastings of the farms products are available for the guests of its agriturismo accommodation.
Podere Ente Maremma 369
58033 Montenero d'Orcia (Grosseto)
Tel. & fax: +39 0564 954112
www.orciaverde.it
AZIENDA AGRICOLA AGRITURISMO PARMOLETO
The azienda agricola Parmoleto is run by the Sodi family and also offers agriturismo accommodation. With 72 hectares of cereal production, 5 hectares of vines and 3 of olive groves, the farm also breeds a substantial number of pigs.
Podere Parmoletone
58040 Montenero
Te. & Fax: 0564 954131
www.parmoleto.it
The Perazzeta estate is run by husband, wife and daughter team of Alessandro, Rita and Sara with the advice of enologist Fabrizio Moltard.
Wine tasting and tours: guided tastings and tours of the vineyards and 25th century cellar is possible in collaboration with tour operators and includes cheeses, cured meats and local foods.
Via delle Piazza, 14
58033 Montenero d'Orcia
Tel. & Fax: +39 0564 954158
www.perazzeta.it
AZIENDA AGRICOLA AGRITURISMO PETEGLIA
A family-run estate - Sergio, Claudia, Marco and Emanuele Innocenti - with agriturismo accommodation
Wine tasting and tours: guided tastings of the farms products and a tours of the Cantina and vineyards and olive groves are possible.
Podere Peteglia
58033 Montenero d'Orcia
Tel. & Fax: +39 0564 954108
www.peteglia.com
A small family-run winery - the Mascelloni family - in the heart of the beautful Val d'Orcia.
Località Podere Coniella
58033 Montenero d'Orcia
Tel. (mobile): +39 328 2186156
Fax: +39 0564 954203
www.poggioleone.it
AZIENDA AGRICOLA POGGIO STENTI
Also produces and sells fresh meat and olive oil.
Podere Stenti, 26/A
58033 Montenero d'Orcia (Grosseto)
Tel: +39 0577 808006
CIACCI PICCOLOMINI D'ARAGONA
AZIENDA AGRICOLA SANTO STEFANO
Eleven hectares of vines and a cellar that form part of the Ciacci Piccolomini d'Aragona estate in Montelcino DOC territory.
Via G. Brodolini, 18
58033 Montenero d'Orcia
Tel: +39 0577 835616
Fax: +39 0577 835785
www.ciaccipiccolomini.com
Monterotondo Marittimo
On the border between Maremma Grossetana and Maremma Livornese, the Lenzi family Serraiola farm comprises of 40 hectares of Sangiovese, Merlot, Trebbiano, Malvasia, Chardonnay, Sauvignon, Greco and Treminer, plus an experimental vineyard of Vermentino.
Localita Serraiola
Frassine
58025 Monterotondo Marittimo (Grosseto)
Tel & Fax: +39 0566 910026
www.serraioloa.it
Montescudaio
Situated in Maremma Pisana and Montescudaio DOC territory in the valley of the river Cecina, Fattori San Giovvani is an estate of 60 hectares - 13 of which are vineyards and 2 of olive groves. They also offers holiday apartment accommodation.
Localita San Giovanni, 13/17
56040 Montescudaio (Pisa)
Tel. & fax: +39 0586 650083
www.anticafattoriasangiovvani.it
Monticello Amiata
AZIENDA AGRICOLA LA BANDITACCIA
In the hills of the "alta Maremma" - high Maremma - this 103 hectares organic farm lies within Montecucco DOC wine and olive oil Olivastra Seggianese DOP country and reaches the borders with Siena. It also offers high quality agriturismo accommodation (4 sheafs) within the old farmhouse (open all year).
As well as wine and olive oil, the farm also produces honey, forage, and lavander, and breeds horses and donkeys.
Wine tasting and tours: the farms cellars are open to guests and visitors of the agriturismo. Guided tastings of the estates products and local traditional products are also available.
Località Banditaccia
58044 Monticello Amiata
Cinigiano (Grosseto)
Tel (mobile): +39 347 4167275
www.banditaccia.com
The Italian vineyards and wineries in Maremma continued...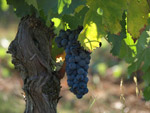 Alberese to Bolgheri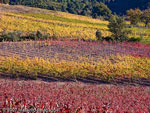 Caldana di Gavorrano to Civitella Paganico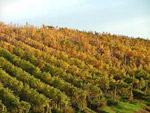 Donoratico to Grosseto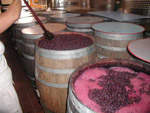 Orbetello to Populonia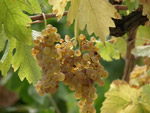 Riotorto to Suvereto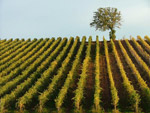 Vineyards for Sale in Tuscany