Bed and Breakfast for Sale
Tuscany
Maremma Real Estate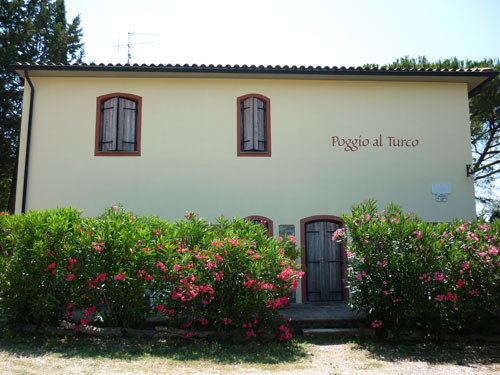 If you are searching for a "bed and breakfast for sale Tuscany", the villa "Poggio al Turco" situated in beautiful Maremma countryside between spectacular walled medieval cities and a short drive to the gorgeous beaches both in the Golf of Follonica and along the emerald green Etruscan coast may just be what you are looking for.
The Bed and Breakfast property
Poggio al Turco is currently classified as providing "Affittacamere" accommodation. Affittacamere holiday accommodation in Italy is a facility with room rentals - a maximum of six - where meals may be served to guests.
The property comprises of a three independent buildings: a central villa, an annex house and a large chalet building. In total 400 square metres of living accommodation, with six hectares of land.
Location
Poggio Al Turco is located 25 kilometres from the sea on the edge of the protected holm oak woodland nature reserve of Il Parco Interproviciale di Montioni. Within walking distance of the hamlet of Montioni and short drives to the towns of Massa Marittima in Maremma Grossetana, and Suvereto and Campiglia Marittima in Maremma Livornese.
The main Villa
The central villa is on two floors and has been divided into four two and three room self-contained holiday rental apartments.
The house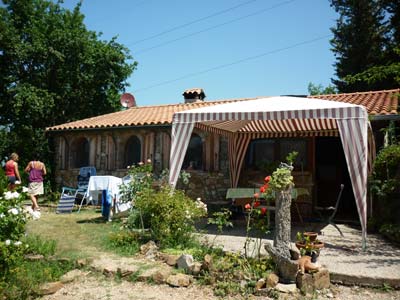 Adjacent to the villa is a single-level stone-built annex in which the owners live. The accommodation comprises of a combined living room and kitchen, a bathroom and a double bedroom. Plus an apartment with an independent entrance comprising of an open-plan kitchenette/living/bedroom area, and a bathroom.
The chalet restaurant/communal room
The wooden chalet is a large room with windows all around and a divided kitchen area. There are service rooms beneath and an external wood and brick oven for cooking pizzas and barbecues etc.
The gardens and pool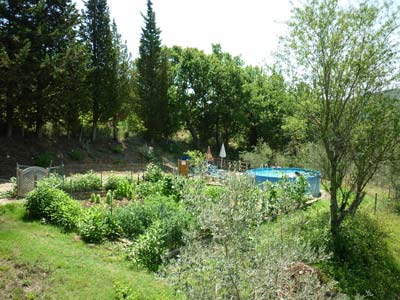 In the villa gardens there is a small (above-ground) swimming pool, an allotment area set to salads and vegetables, and picnic tables etc.
More information
To find out more about this bed and breakfast for sale in Tuscany and other similar commercial properties in Maremma, contact me.