Follonica Campsites
in Tuscany
Campeggi Follonica
Looking for Follonica campsites - "campeggi Follonica"? There are three Tuscany campsites officially within the town's boundaries plus three more within a short walk along the coast. All of them close to, and some of them actually on, Follonica's beaches.
Follonica Camping
Parco Vacanze Il Veliero **** 264 pitches with individual sanitary facilities and kitchen in a small wooden house with washbasin, toilet, shower with hot and cold water and a complete kitchen. Some pitches have furnished mobile homes. Thirty-nine conventional pitches with common sanitary facilities and 101 bungalows.
restaurant - outdoor swimming pool - parking - pets allowed
Strada Provinciale 52 (Vecchia Aurelia), Pratoranieri www.parcovacanzeilveliero.it
Camping Pineta del Golfo * 125 pitches. This campsite is situated within the dunes and between the pine trees behind "spiaggia Levante" - Levante beach - to the south of the centre of Follonica. The terrain isn't level! Their beach concession or "stabilimento balneare" is called Il Gabbiano.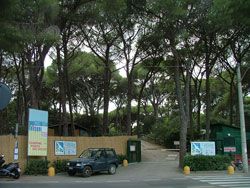 restaurant - private beach
Via delle Collacchie, 4
Camping Tahiti * Directly facing onto the sea with 247 pitches for tents, caravans or campers. I have pitched a tent at Camping Tahiti on a few occasions and friends return every year to the same plot with camper or caravan and purpose-built kitchen units etc for the summer months as do many other Florentine families. Only a (now) pedestrianised road separates it from the public Pratoranieri beach and the same road along the beach makes for a lovely walk or cycle into Follonica centre.
Read the reviews on TripAdvisor
restaurant - parking
Via Don Sebastiano Leone, Pratoranieri
www.campeggiotahiti.it
More Follonica campsites: Scarlino campeggi on the coast
I am also including here what are officially campsites along the Scarlino coastline, but if you were to walk a little way south along Follonica's Levante beach or drive along the coast road through town and not notice the change in commune sign, you wouldn't know that you had left Follonica and entered the realms of Scarlino with its medieval castle on a hill a few kilometres inland.
Baia dei Gabbiani Camping and Cottages ** This campsite has 167 pitches, plus 25 bungalows and direct access to the beach at Puntone. Guests are required to wear a bracelet "furnished and fixed by the Management at the moment of check-in". Tokens are required for the showers with hot water. Only a short walk to the open-air disco at Puntone di Scarlino.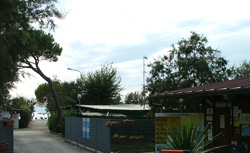 restaurant - parking - pets allowed
Via delle Collacchie, Puntone di Scarlino
www.baiadeigabbiani.com
Piper * Another Maremma campsite right in the beach - Puntone di Scarlino beach - with 180 pitches and 23 four to six bed bungalows with kitchen and bathroom.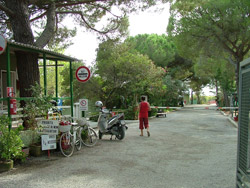 self-service restaurant - parking
Via delle Collacchie, Puntone di Scarlino
Riva dei Butteri Camping and Cottages * A large and flat campsite amongst acacia trees on the other side of the road from Camping Pineta del Golfo and, therefore, only a short walk (100 metres) from the Levante beach. It has 161 pitches and 20 bungalows (divided between those for smokers and those not) with verandas. I have pitched a tent here and it is a pleasant campsite: the only downsides for me were the compulsory bracelets to be worn the whole duration of your stay (even off site - I was reprimanded when I returned after a meal out in town without mine on!) and showers that require you to purchase tokens, but then some others do too.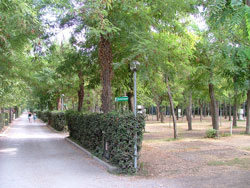 restaurant - parking - pets allowed
Via del Buttero 2, Salciaina,
www.rivadeibutteri.it