Italian Painters in Maremma
Jean Santucci
Pittore Impressionista
Jean Santucci is one of many Italian painters living and working in Maremma whose studio is tucked away in a medieval Tuscan hill town.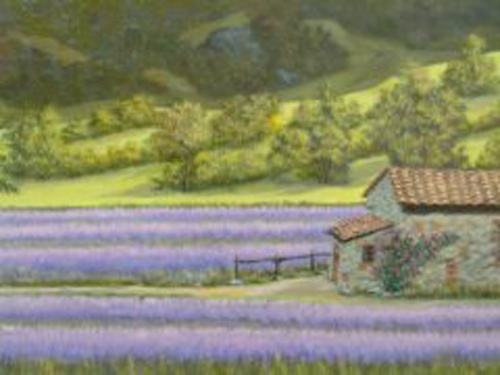 Jean started painting at the age of seventeen years and, having studied, lived and worked in France and other Mediterranean countries, returned to his Maremma roots and home.
The awards he has received for his work include the First Prize in Rome in 1991, and the first prize in international competions in 1971, 1985 and 1987. His wife, Cinzia Vanni is also a painter, "pittrice".
His tiny studio may be found in the centre of Gavorrano, opposite the best bar in town, Bar Il Grottaione. If it isn't open when you visit Gavorrano, it will be because he has decided the day is too good a one to miss and he will be out on his bike along the lanes of Maremma painting!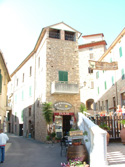 Please note that Jeans' pictures featured below have, in some instances, been cropped to fit the onto the page. And that, as is the nature with web pages and photographic reproductions of original works of art, the colours and quality of these photographs do not do justice to Jean's original canvases. You will have to visit Jean's workshop to see them for yourselves!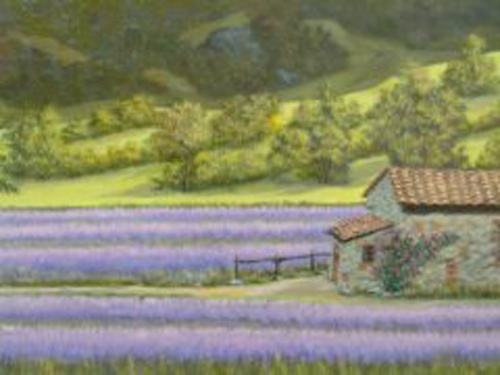 One of Jean's latest acrylic pictures: the small island of "Isolotta dello Sparviero" and the "Scogli Porchetti" rocks at Punta Ala.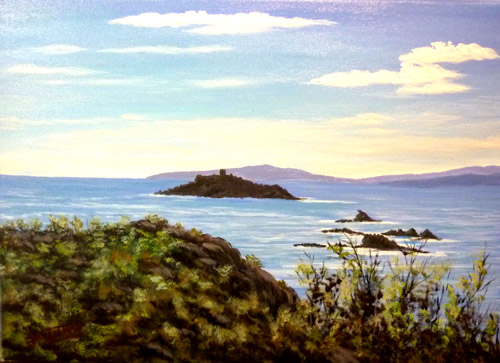 Studio J. Santucci
Via G. Bandi, 5
Gavorrano (Grosseto)
58023
Italia
Tel. +39 0566 844196
Mobile: +39 340 2379068
www.jsantucciinarte.it