Maremma in April
wears a coat of splendid green
Maremma in April wears a splendid coat of green in every shade and hue you can imagine. A wonderful cool backdrop for a bright Tuscan sun, blue skies and dashes and drops of spring colour.
I was once told not to use the vibrant green watercolours straight out of their tubes to paint green in nature as the colours are too bright and don't reflect reality.
"Boh!" is a wonderful Italian expression that says it all: come and see green in Maremma in spring.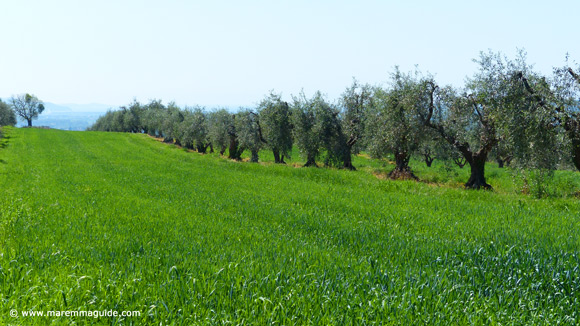 Everywhere undershot with beds of white mist and soft yellow.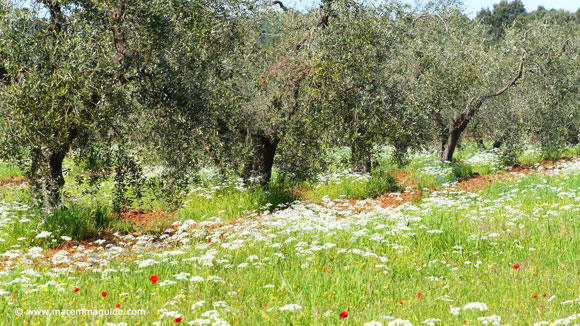 And highlighted with some splashes of pinks, soft mauves and drops of red poppies. Not yet the brilliant fields of pillar box red poppies: those are the landscapes of May.
Instead sprinkled drops of red as if from a watercolour artist's brush to catch the eye.
A walk down my favourite lane in Maremma...
Take a walk down my favourite lane in Maremma with me...
Soft touches of wild pink spring flowers in the breeze.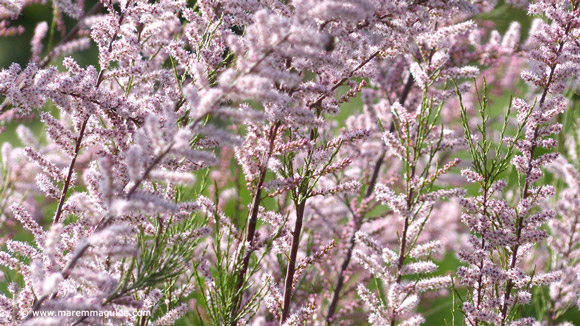 Cheery trees shouting out their joy and flowering on every inch of their being.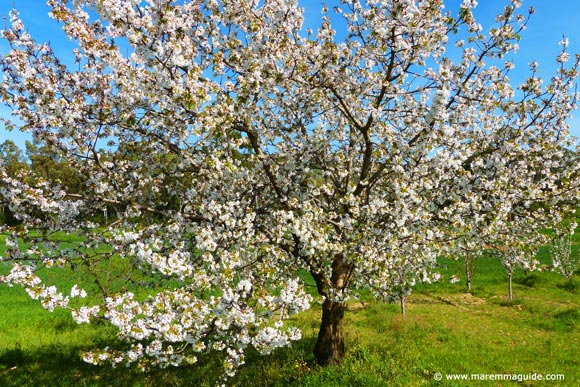 The iron-red of tilled soil with the two greens of artichokes and olives in harmony together.
Striped Tuscany landscapes of tended olive groves and vines.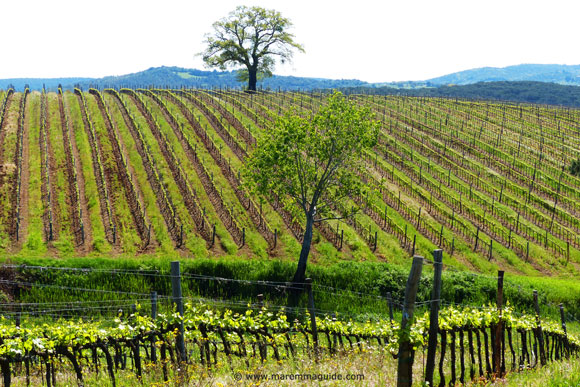 Surprises...
Surprises in the quietest of places: the kind that light-up your face and make you yelp with joy :)
The kind of surprises that jump for joy themselves and make plopping sounds :)
Maremma in April is glistening green.
CLICK on this PHOTO to enlarge it and LOOK CLOSELY: how many can you see?!
These are the gentle folk you are looking for!
Spring LOVE x
Mr and Mrs frog. The rest may be busy flirting and mating, but he's not letting her out of his sight ;)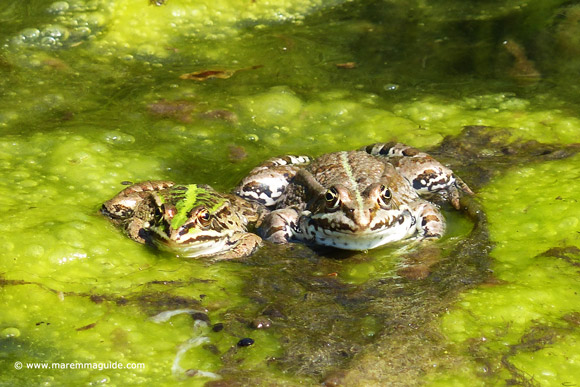 Damselflies shimmering their gossamer wings in the morning sun.
Tuscany wild flowers and their visitors...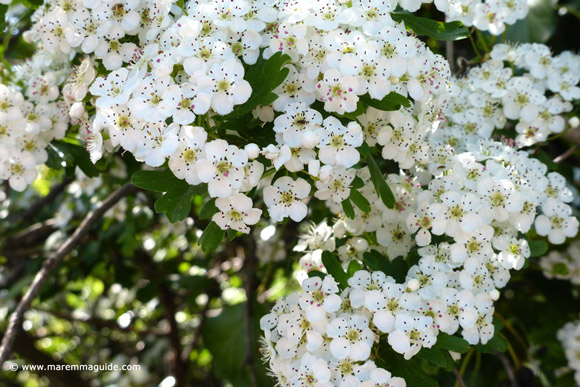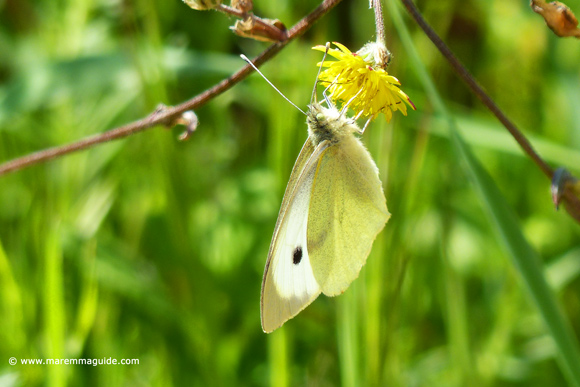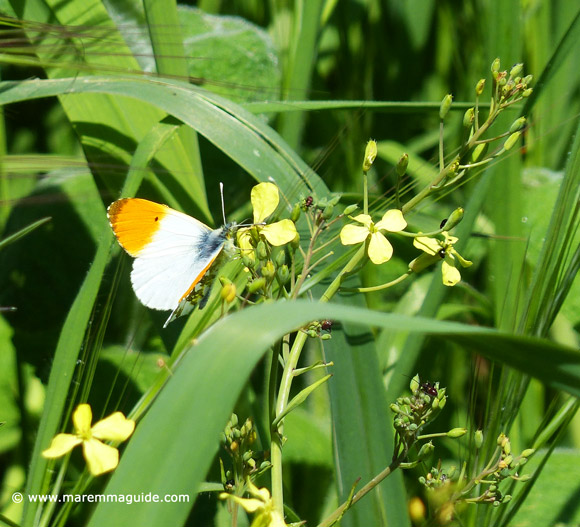 Scuttling noises in the undergrowth
Now I want to put the easily frightened amongst you at ease for your walk in the Tuscan countryside. Now, whilst it is true that if you go wild asparagus picking in the long grasses you need to keep your eyes peeled and prod the area with a stick before you plunge your hand down to pick one, in the event that there is a snake waking-up and warming itself in the undergrowth.
That said, the very frequent rustling and scurrying that you will hear in the dead leaves or grasses as you approach, 99.9% of the time, isn't going to be a snake, or a rat, or a mouse, or anything else that might give you the heebie-jeebies.
It is going to be this little gentleman and his many, many, friends and family. You will see them crossing the roads, sitting on stone walls, and peeking-out of crevices in gardens and Maremma's many Etruscan tombs. They won't hurt you one bit and have the loveliest long toes you have ever seen :)
I would like to introduce you to Tuscany's "lucertola" - little lizard by the name of "Podarcis siculus"- the Italian wall or ruin lizard.
I can see you too!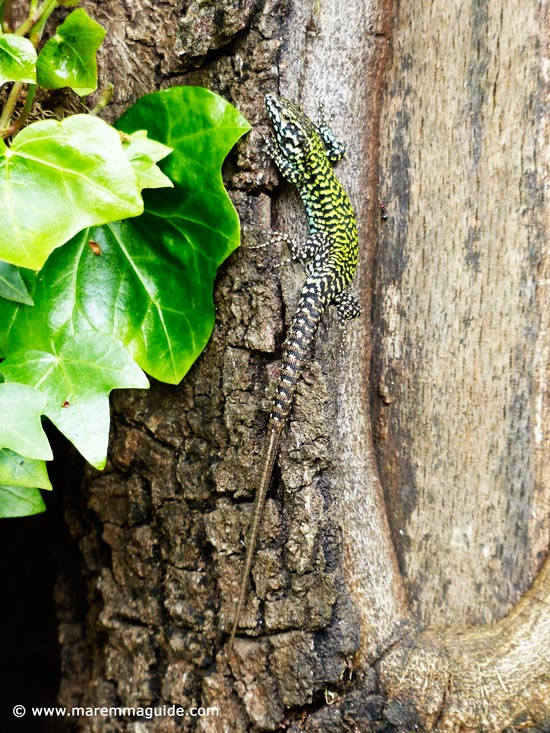 The Italian wall or ruin lizard
Maremma weather in April
Maremma in April is the month of showers that are some times just soft caresses that stop before you even think of taking cover or bringing the washing in. And sometimes downpours that leave huge puddles and then stop in an instant, as if to say, "got you running that time didn't I!".
Maremma in May
Maremma in May is still gorgeous and gleaming with green, but the colours are hotting-up: in particular the swathes of red poppies.
I took this photograph early morning on the 4 May, when green still just about dominates the landscape scene, with yellow, white and now stripes, rather than drops, of red.
But wait a few days and you will be blinded by brilliant red... Find out more.