A lovely Porto Ercole house for sale
that would make the perfect holiday home in Monte Argentario
This lovely Porto Ercole house for sale is a traditional stone-built property nestled in a stunning location along Maremma's Costa d'Argento (Silver Coast). Situated near the top of a Mediterranean macchia covered hill on the south side of Monte Argentario, overlooking Porto Ercole bay, it is has views to sweep you off your feet the moment you step out of your car onto its terrace.
And then again from inside; for all of the windows face the sea. Flooding the rooms with light and a warm breeze.
The private driveway with parking for three cars.
The terrace.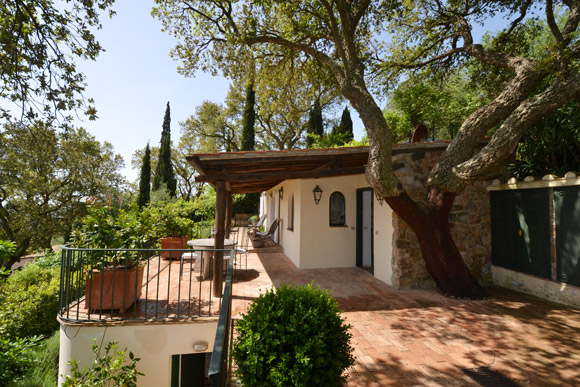 With an open-plan living, dining room and small kitchen, two bedrooms and two bathrooms, it isn't a large house. But it is certainly spacious enough for a family of four.
If you wanted to rent it out whilst you aren't there, its disposition and the fact that the second en-suite bedroom has its own independent entrance, makes it a perfect holiday rental property.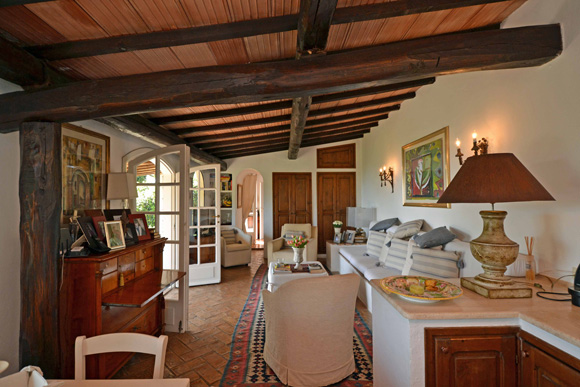 In fact, the current owners, an English family who restored the house a few years ago, does just that and it is booked-out solid during the summer. A neighbour who lives in one of the other small villas on the hill, Pasquina, keeps the house for her when she is away and welcomes her guests.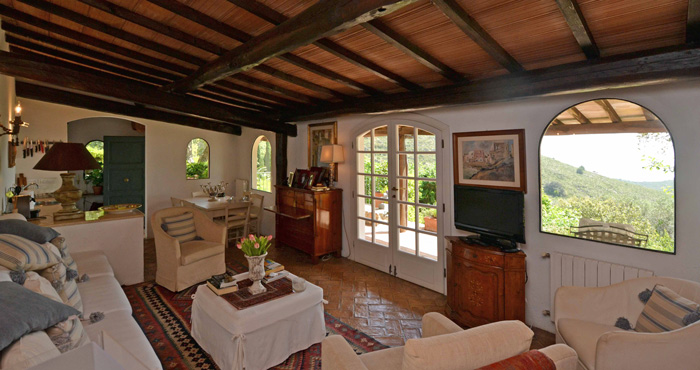 The view out of those French windows.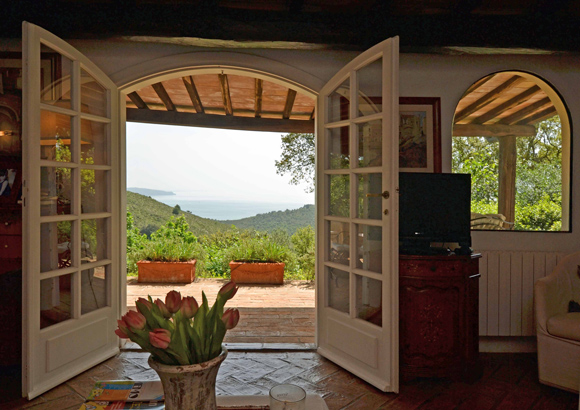 All the way to the sea.
The main bedroom and bathroom.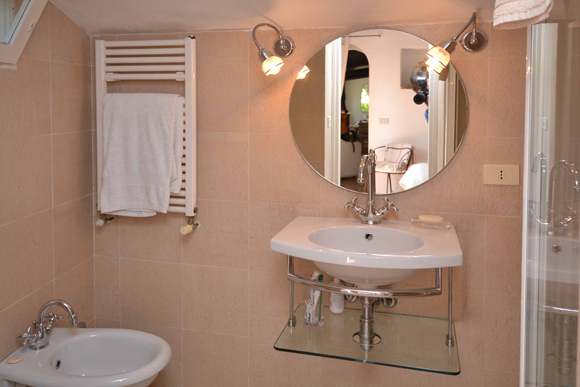 And the guest bedroom with its own from door and bathroom under the terrace.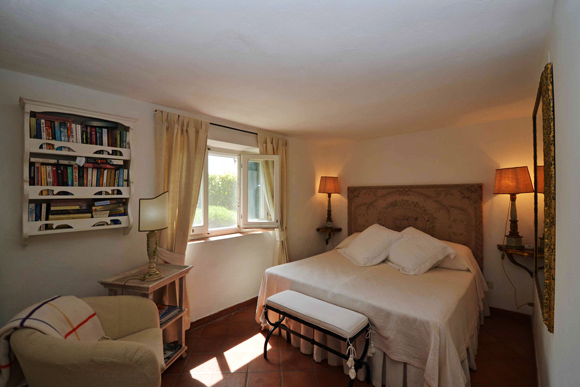 The garden is completely private, well laid-out, with an irrigation system. So no need to go out with a hose or watering can every night to keep it looking beautiful. Although with its view, I can think of worst things to have to do of a morning or evening!
Shopping and sightseeing
Picturesque Porto Ercole is only two kilometres away, as is the captivating town of Orbetello that seems to float on its lagoon.
The Eternal City of Rome is only a one and a half hours drive away, or a fast train from Orbetello station. Getting to Florence will take you longer, a two and a half hour drive inland.
A taste of Porto Ercole
Life in Porto Ercole isn't a rushed affair; the busiest times in town are when the school finishes and the mums park their cars double along the main road through this fishing port whilst popping into the local gelateria or bar for a "merenda" with their children. It requires a little patience to wait for an opportunity to go round them and then sit behind another doing the same, but then life in Maremma doesn't go at any other speed.
Up in the historic centre of Porto Ercole - with its absolutely stunning views of the port and town below and its Spanish forts and towers - life goes even slower. There's not much else to be done than catch the afternoon sunshine whilst you can.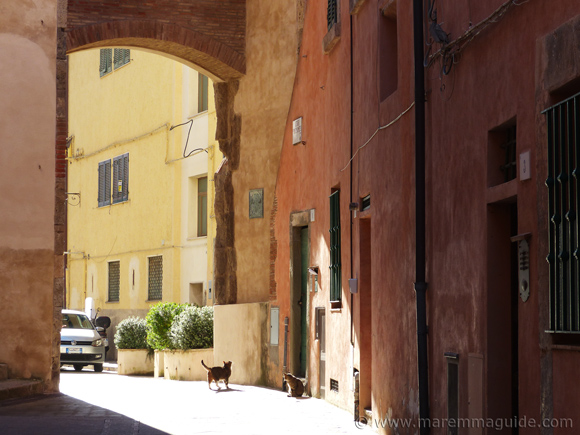 The view from Piazza Santa Barbara
Ask for more information
To find out the asking price and for more information about this Porto Ercole house for sale, contact Rita Renzi and Riccardo Giuntini, the husband and wife team of the Tuscanary real estate agency here in Maremma, via this email form.
And/or, ask for information about other similar properties for sale in Maremma like this one.
Happy house hunting!