Unexpected Tuscany ceramics
treasures from fire, earth, air and water
Unexpected Tuscany ceramics. Tucked away in a stunning but little known tufa town in Maremma. Surrounded by history and mystery is a small room brimming with organic works of art. Fashioned by hand out of mother earth and decorated by a dance between fire, wood, water and air. They are the creations of local artisan, Mara Funghi. In Sorano.
With neither a plate filled with bright yellow lemons nor a painted bunch of grapes in sight, they won't be what you were necessarily looking for when you thought to take a piece of Tuscany home with you as a souvenir. (You can do that another time in the many outlets in and around Florence, in Impruneta or Montelupo Fiorentino. And including Sorano if you wish.)
But they have a beauty of a different kind. Simpler. Less colourful. But one which invites you to stay a while and look a little further, beyond their surface. To journey into their details.
Sorano is where Mara was born. Where she grew-up and threw her very first pot. And it is to here she returned after twenty years of studying and refining her craft abroad. To her roots. To where she feels at home.
The tufa gorge upon which Sorano stands was home to an Etruscan civilization that built its tombs - grandiose temples - and homes here. And is still home to passageways cut by hand tens of metres deep through the tufa rock, joining one settlement with another. Mysterious passages that today still defy archaeologists as to their original purpose.
Mara's designs may be at the contemporary edge of raku, but they are no less tied to this land. For she has that same said Etruscan blood running through her and finds her inspiration from the landscape around her. The deep copper of the tilled metalliferous soil here below a bright blue sky. The ever changing reds of a sunset over the hills.
Which she transmits into one-off objects, completely by hand. Without the use of a potters wheel.
The Tuscany pottery with a difference
Each one a unique creation. A piece of art. Affordable art.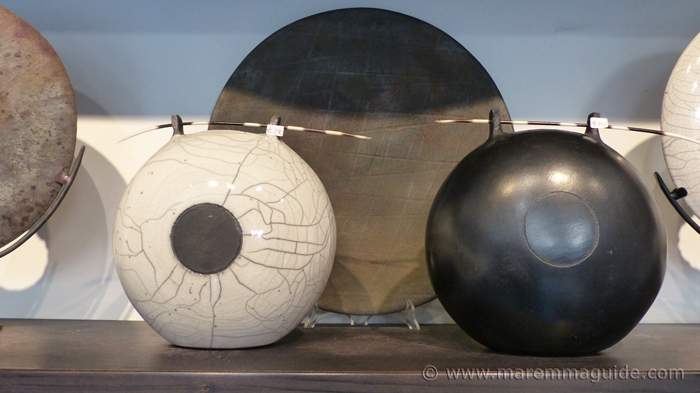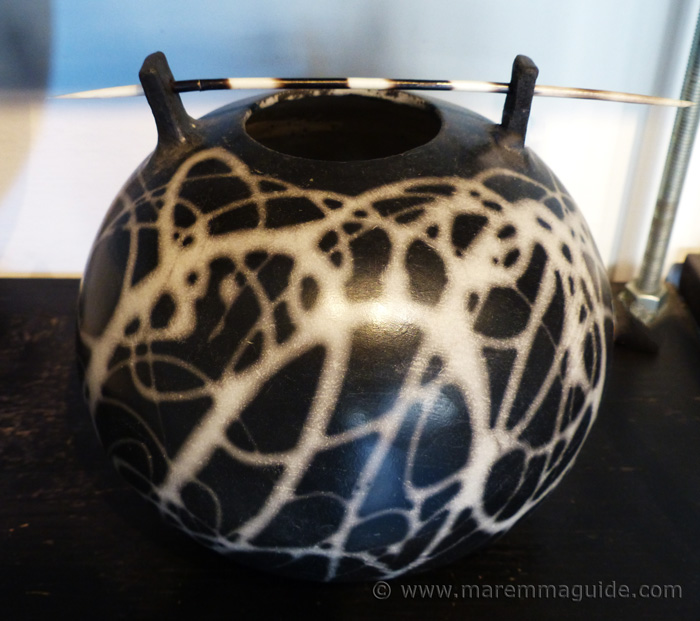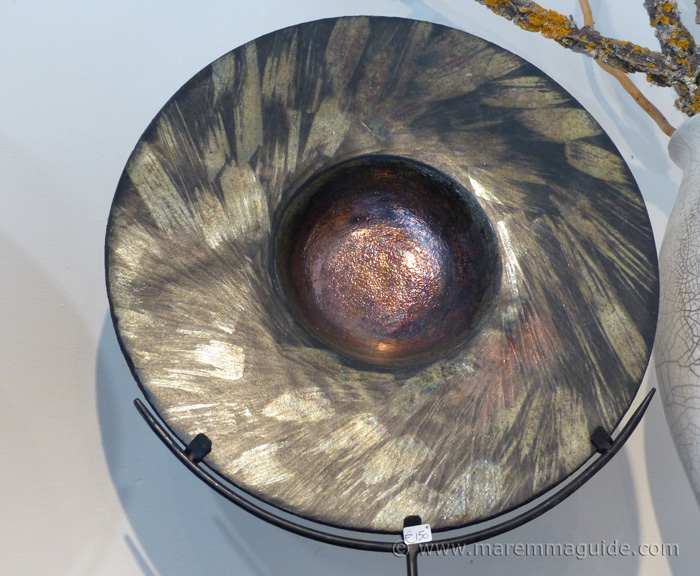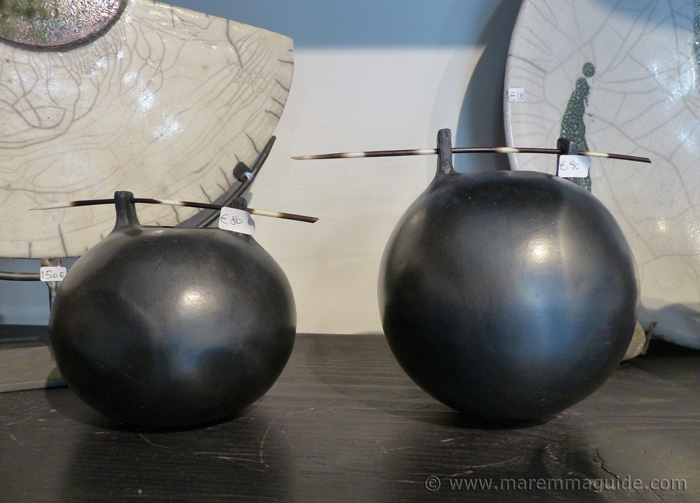 Her pieces, sometimes combining different glazes, are of simple clean lines, and a balance of form and colour.
But she isn't one to play with lots of different glazes. Preferring instead the raw clay surface and its possibilities. Rough or smooth. She uses black and white raku crackle glazes. And for colours, metal oxides: copper, cobalt and iron. Which remind her of the colours of her land.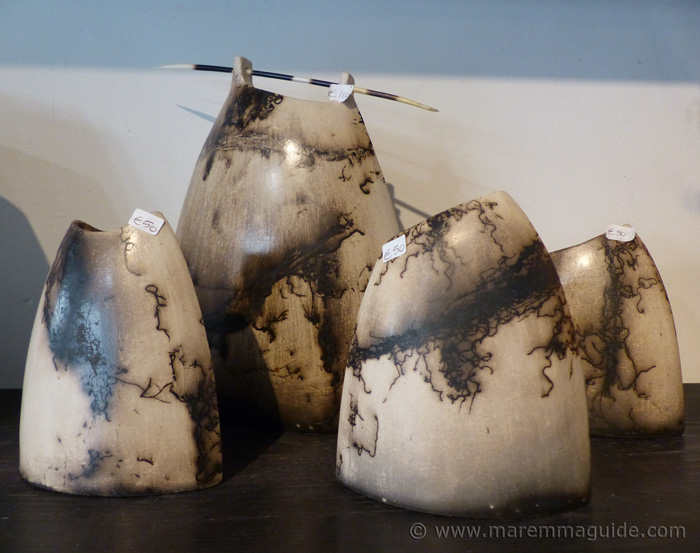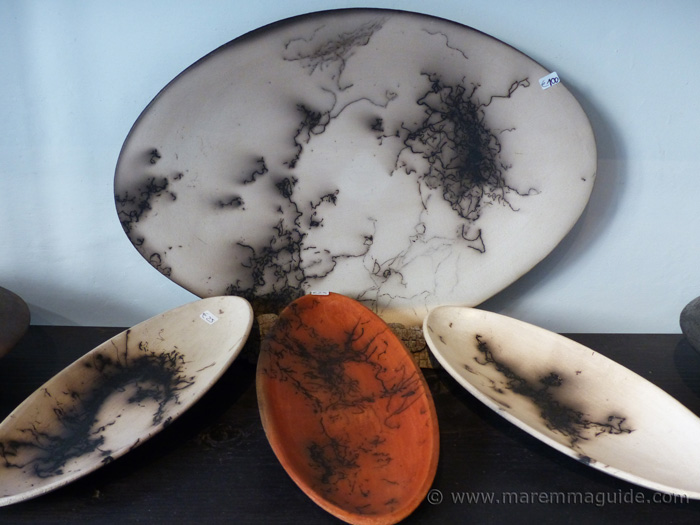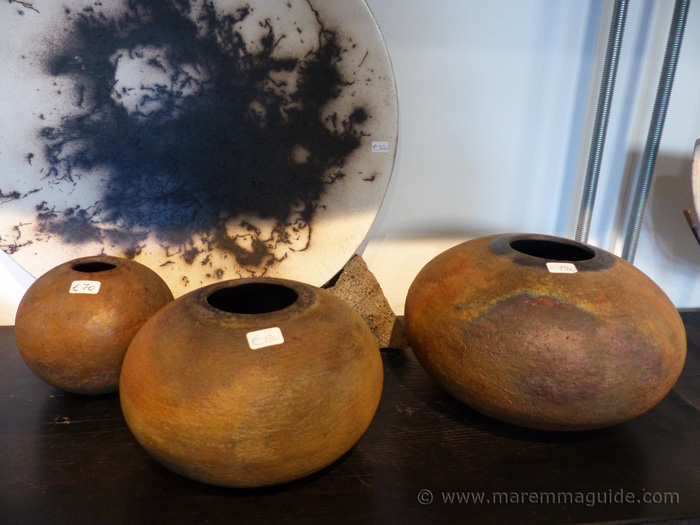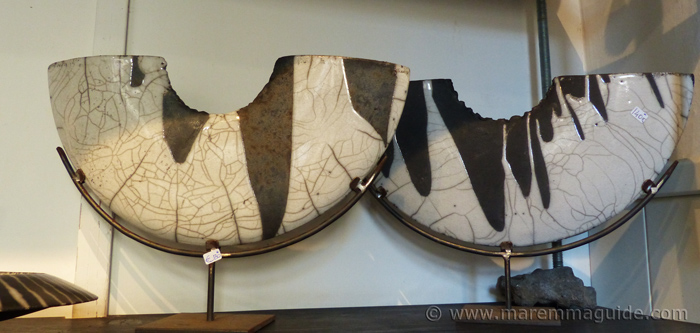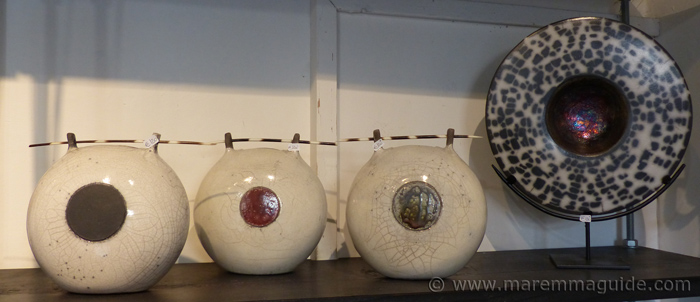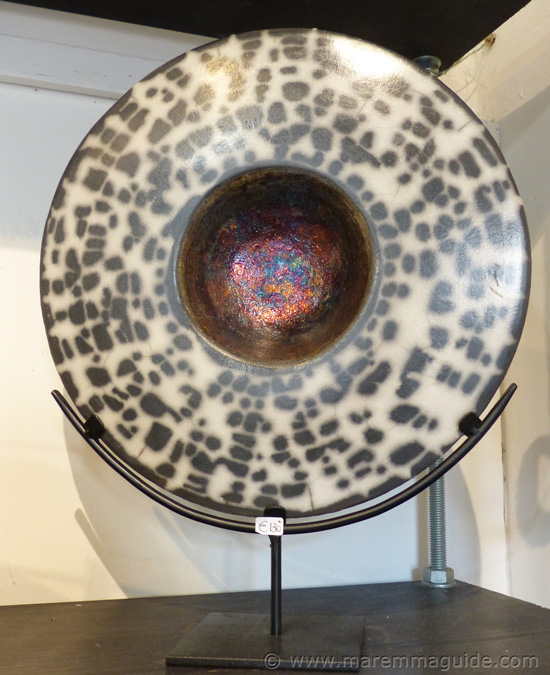 The "polo mints"! My name for them, not Mara's. Her inspiration for their form comes from old Korean money.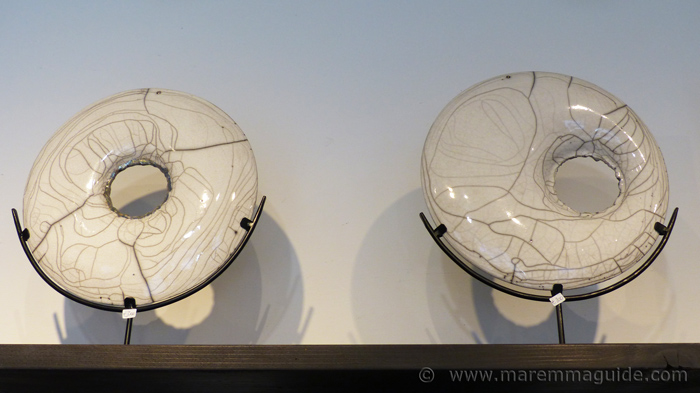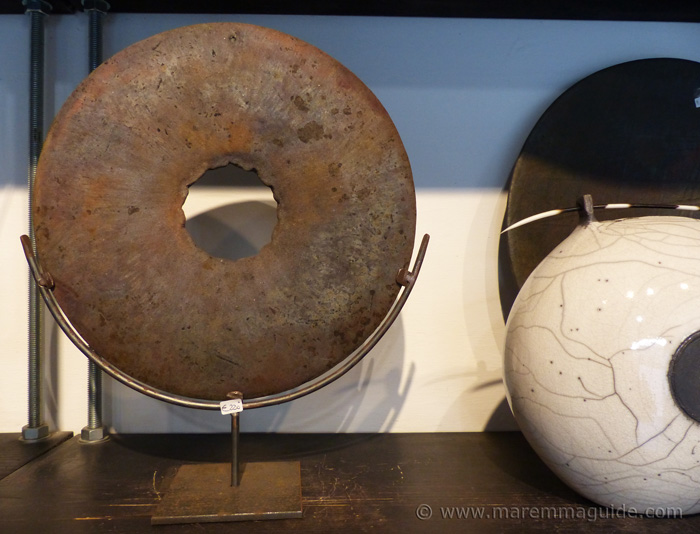 The dance with fire
The moment most exciting for Mara in producing her raku pieces is, "la Cottura" - the firing. She describes it as a moment of joy.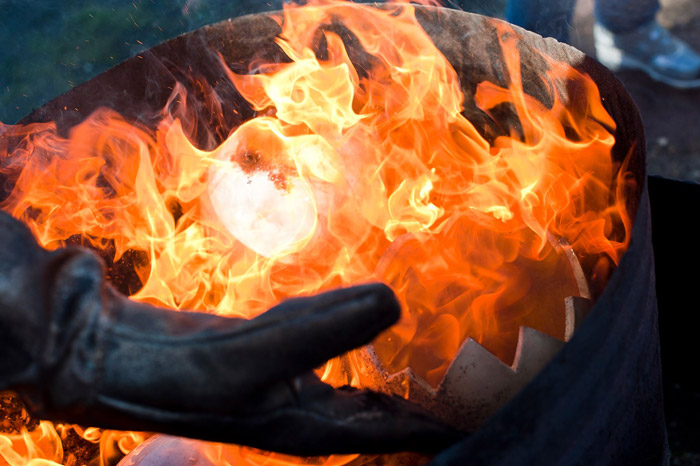 Mara at work.
And some fun
Mara makes pigs too! Now who wouldn't want those in their garden?!
Where to find Mara's Tuscany ceramics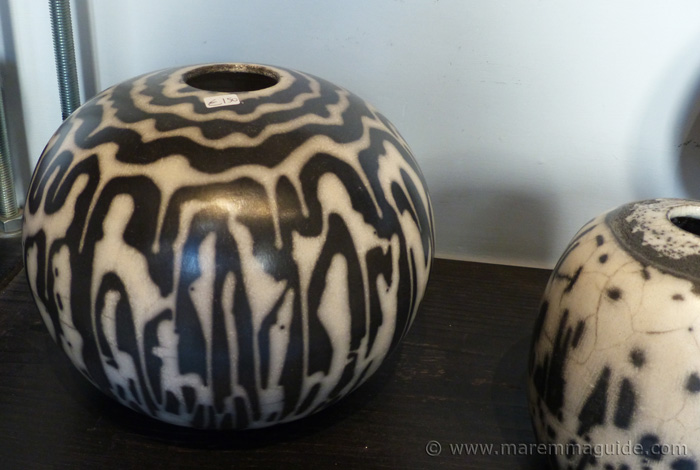 You can find Mara's tiny shop - called Maraku - in the Piazza della Chiesa, Number 11, in Sorano. Right next door to the 13th century church, the Collegiata di San Nicolo.
Tel. (mobile) +39 339 3514359
Interested in a pottery holiday in Tuscany?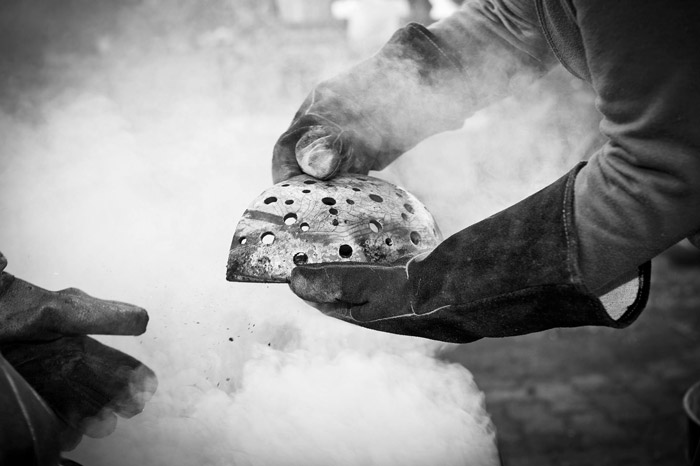 Small group workshops of pure creation with Mara. Dream holidays for potters don't get much better than this. Bucchero and Raku from morning till dawn. In a setting that will have you spinning with your own imagination and creativity. In undiscovered Tuscany.
Take your ceramic skills to another level.