The Best Accommodation in Maremma Italy
AND The Very Special Offers
If you are looking for a great deal for your accommodation in Maremma Italy, you have found the right place! What could be better than the very best places to stay in this stunning part of Tuscany and their very special offers together on one page?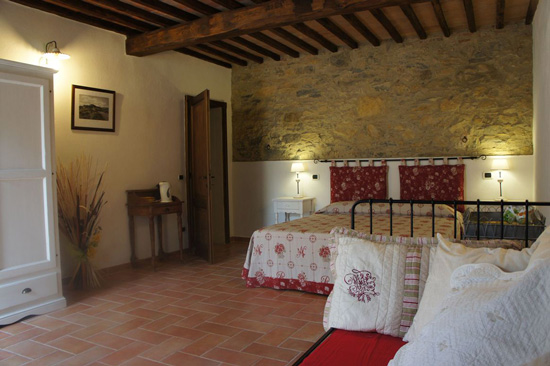 From special weekend discounts, to off-season packages, to free restaurant meals with a mid-week stay, to discount price wind-surfing and kite lessons included with an accommodation booking... in fact the lot!
But I won't just bring you anything here! These special offers are from the very best places you could possibly stay in in Maremma. Now that doesn't mean that they are therefore expensive. But it does mean that you will be hard pressed to find better places in which to stay even without a special offer.
The Latest Special Offer
OK, I have to say at the outset that special offers don't come much better than this in the whole of Tuscany, let alone Maremma! A weeks stay for two people in one of the very best traditional Tuscany farmhouses in Maremma - Lucia's farmhouse accommodation is amongst my top three picks for the whole of Maremma - for only Euros 420.

That's only Euros 30,00 per night per person to sleep, cook, relax and dream in a spacious newly restored fully-equiped and furnished self-catering apartment. But we aren't talking about a modern new build here, but a lovingly restored - Lucia has even kept one of the now empty swallow nests in what is now a spacious double bedroom with its own stable-doored walk-in wardrobe a great for the kids to play in - traditonal Tuscan stone-built farm where the window sills are two feet deep!
Now that isn't all, for you would normally then have to consider when renting a farmhouse in Tuscany the additonal charges for your linen - the sheets and towels - per person per night, and the cost of any electricity or gas that you use for cooking and heating. And then the usual end of stay cleaning fee. But not here. The Euros 420 for the week is fully inclusive: it includes all of those and more...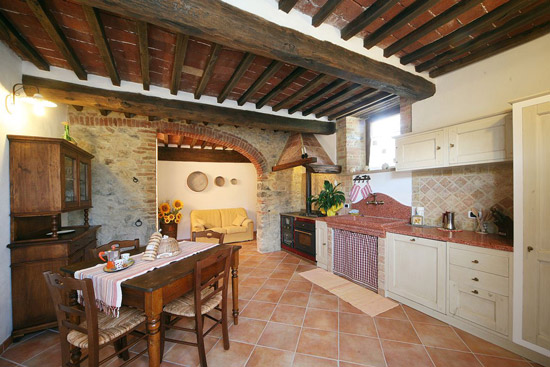 For at Lucia's traditional Maremma farmhouse which sits on top of its own hill amongst sixty-five hectares of chestnut woodlands, fruit and olive trees, with stunning 360 degree panoramic valley and Tuscan hill town views, a huge infinity swimming pool, and paved terraces.
You also get to pick your own fruit and vegetables from the farms garden, your onions and garlic from the strings hanging in the wood store... and you logs for your wood burning stove and cooker all for free.

And then there is more... for a stay at this farmhouse comes with special rates for entrance to a nearby Tuscany thermal spa. And, you can choose to book mid-week to mid-week if you want to.
Read some more if you need to ;)
Or contact Lucia straight away and find out if she still has an apartment available. She only has five! So don't wait too long or they will be gone! Enjoy your Maremma holidays!