Maremma Campsites on the Beach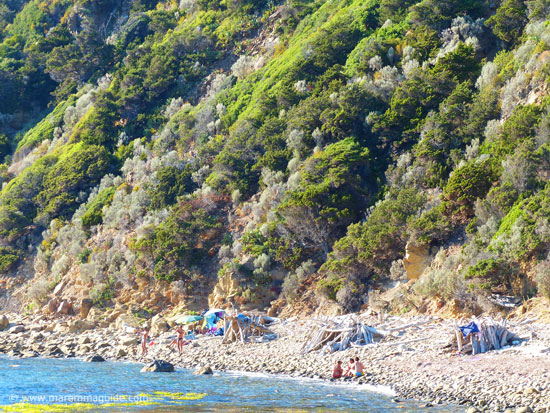 Maremma campsites on the beach along a stunning coastline: camping holidays in Tuscany don't come more special than this.
Many of Maremma's campsites are within a few hundred metres of her gorgeous beaches. But those listed here are situated in the dunes and under the pine tree "pineta" and Mediterranean shrub shade that runs along most of the Maremman coastline. Perfect if you fancy waking up and dipping your toes in the waters of the baby blue and turquoise waters of Ligurian and Tyrrhenian seas whilst sipping your morning coffee.
Happy camping holidays!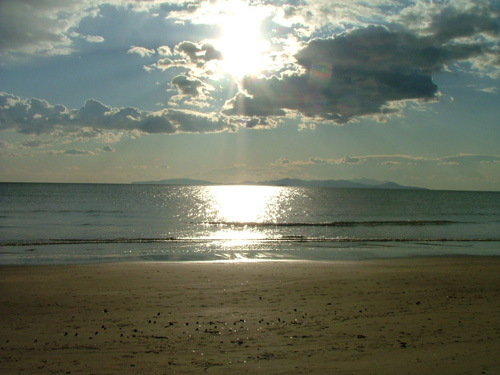 This photograph was taken on Pratoranieri beach, just in a few feet away from the campsite Tahiti in Follonica listed below.
The Maremma Beach Campsites
For each of these Maremma campsites and holiday camping villages there is a link that will take you directly to further information about their facilities, number of pitches, and self-catering chalet bungalow accommodation etc
They are listed in alphabetical order by beach location.
Camping on Capalbio beach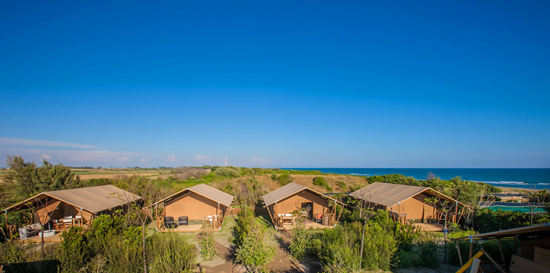 Something special on Capalbio beach: spacious tents that you don't need to erect :)) with their own wooden-decked terraces and en-suite bathrooms. Now that is my kind of camping! My compliments go to the guys and gals of Il Campeggio di Capalbio for their lodge tent idea.
Capanna Civinini
Campsites on the beautiful and long Capanna Civinini beach under the gaze of the white Torre Civette (medieval tower of Civette) - one of my favourite Sunday afternoon spots for a walk.
Castiglione della Pescaia
Follonica
Take a walk along all of Follonica beaches.
Grosseto
Orbetello
Puntone di Scarlino
Camping on the Beach in Maremma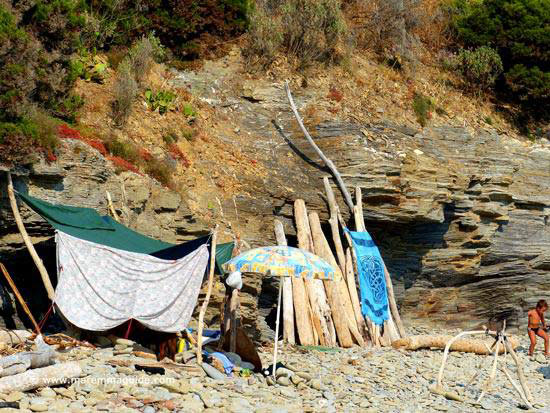 A must read if you are thinking of pitching your tent on a Maremma beach for a night or two not with one of the above camping establishments... camping at the beach in Maremma.