Simply the best accommodation in Massa Marittima, Italy
I only tell you about the loveliest, most unique, and enchanting places in which to stay in Maremma and here you will find simply the best accommodation in Massa Marittima, Italy; my home town :)
And there are some very lovely places...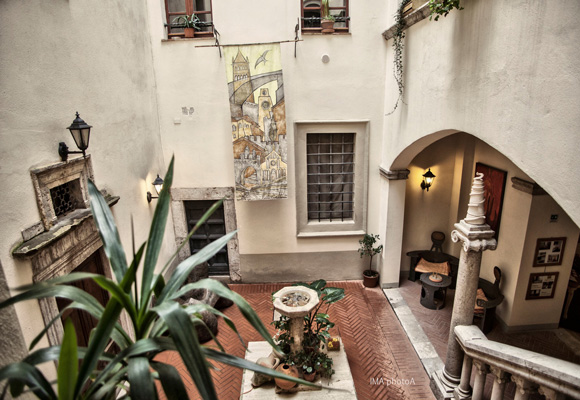 The best Massa Marittima apartments
These Massa Marittima apartments are for the romantics amongst you, and for those of you looking for that Italian Room With a View experience...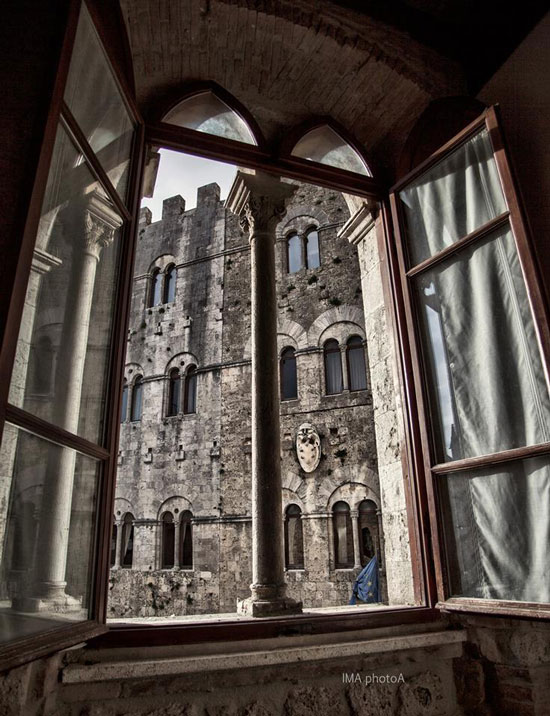 For these wonderful apartments are the lovingly-restored rooms of what was once a palace and home to the last noble lady of Maremma. Their windows open onto an inner central "chiostro" (cloister), and then out onto the stunning and magnificent central "piazza" of Massa Marittima, with its equally stunning and unusually angled "duomo" (cathedral).
Here you can lean in the stone-arched frames, with a book in one hand and a glass of wine in the other, and watch everyday life in rural Italy played-out below in this incredible medieval city. A city so rich in history that every corner will turn your head dizzy with what you can see and what you can only imagine...
And when you need supplies of more wine, fresh bread and salami, or fancy a coffee and a chat with the locals - we are a very friendly lot! - there is bar and enoteca/deli beneath you in the arches on the ground level.
The palace walls hold the truth of a gripping medieval love story that spanned five marriages, annulments, imprisonment, murder and bigamy and will one day fill a novel. To be read sat in those apartment windows :)
Sleeping in the heart of Maremma doesn't come much more perfect than here. You will be dreaming of returning before you have even left.
The best Massa Marittima Italy hotels
I would book my mum into either of these two hotels and that is saying a lot! Both are only a few feet away from everything you have seen in your travel guide or in my pages about Massa Marittima and the things to do and see here.
The Hotel Duca del Mare
The family-run Hotel Duca del Mare is an immaculately kept modern hotel with a lawned garden and swimming pool.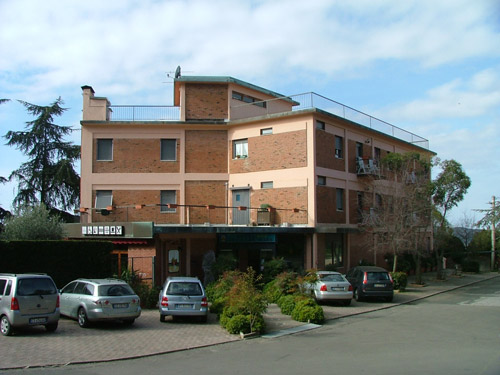 Situated just below and only a short walk (albeit a steep one in places) and an underpass away from the historic centre of town. You'll get a stunning view of the whole of the Gulf of Follonica with the Island of Elba shimmering in the sea on the way back.
It is the most easily accessible hotel option for the town: the main road around the historic centre takes you straight past Duca del Mare. You'll have no problems parking your hire car as there is a large free public car park just a few metres away from the front door, as well as the hotels own private car park.
Some of the bedroom balconies are huge with panoramic views: you can find out which rooms to ask for via the link above.
The bedrooms are decorated in light colours with modern fittings - rather than a traditional Tuscan-style - and are all air-conditioned. Breakfast is included in the room rates, so you don't need to budget extra for your morning coffee and pastry.
La Fenice Park Hotel
Hotel La Fenice is one of Maremma's apartment hotels, in this case with suite accommodation in which you can easily self-cater if you want to on the days when you don't fancy a restaurant meal.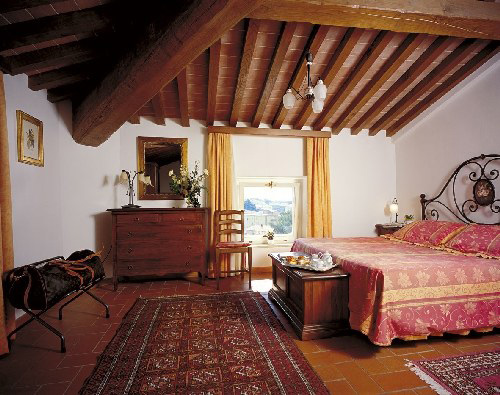 I took a tour of this hotel to personally check it out when I was planning my wedding and looking for hotel accommodation for my family and friends, and my best friend subsequently stay there.
She loved it, couldn't fault it, and would readily stay there again. As did another girlfriend who similarly booked on my recommendation for a long weekend by the sea with her husband and toddler.
It is a converted 19th century villa at the top of what the locals call "new town" (still medieval and historically old!), whose spacious rooms have air conditioning, raftered ceilings, balconies and marbled bathrooms.
There is a private garden behind the villa with an outdoor swimming pool.
Farmhouse holidays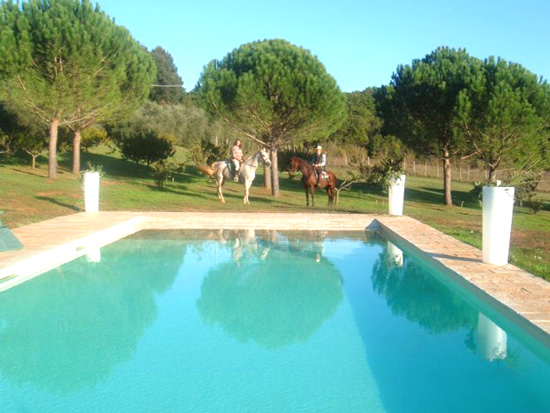 Well, there aren't any farmhouse in the centre of town! but I do have a page of the best Massa Marittima farmhouses in the countryside all around it.
Explore some more...