Pictures of Italy
Photographs of undiscovered Maremma
in Tuscany and Lazio
Stunning pictures of Italy, revealing a breathtakingly beautiful and undiscovered part of Tuscany and Lazio that is Maremma, Italy.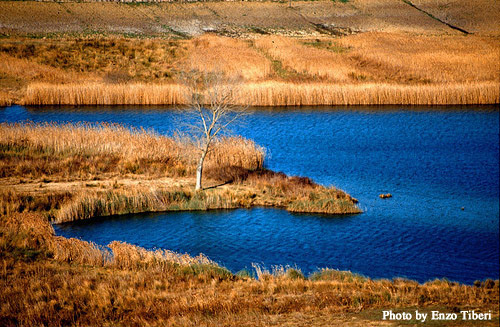 Use this page as your own Maremma, Italy photo guide to:
over ninety of the best beaches in Italy along a spectacular 250km coastline,
aerial views of her lands and archeological treasures that are simply stunning,
landscape photographs of her untamed wildernesses and coastline,
spectacular seascape photos from along Maremma's shoreline with the Ligurian and Tyrrhenian Seas,
Maremma food,
daily life,
her wild boar,
medieval fairs and festivals,
medieval castles, forts, towers, church architecture, cities, towns and villages,
pictures of Tuscany off the tourist trail,
stunning sunset scenery photographs taken across Maremma's wilderness landscapes and coastline, and
pictures of beautiful sunrises.

Be warned! It will be a challenge not to fall in love with Maremma and plan a visit when you have seen these photos.
Maremma Beaches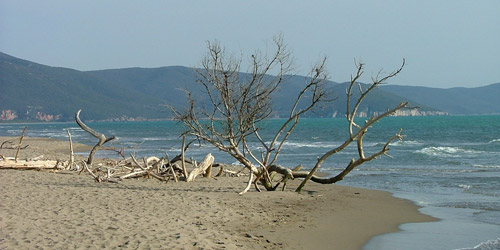 A slideshow of over ninety breathtakingly beautiful beaches in Maremma: from secluded soft white sand coves, to intense black beaches with white surf... undiscovered paradises.
Click on this Italy Beach Photos link to be taken there (well, not quite!).
Maremma from the air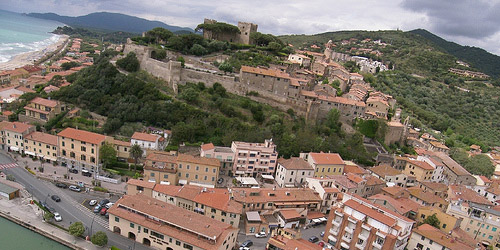 For something quite spectacular click on this Maremma Kite Aerial Photography link to view Maremma like a bird.
Wonderful KAP images courtsey of Opaxir.
The Landscapes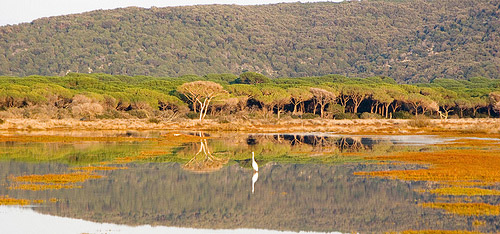 Maremma's landscape is very different from the typical images of Tuscany: she does have beautiful stretches of vineyards and olive groves with intense splashes of red poppies, but her lands and coast are still relatively untamed and wild. Nearly the whole of Maremma is a nature park or wild life reserve.
Explore her beauty in the Maremma Landscape Photography Gallery:
Part One: Italy landscape pictures
Part Two: Beautiful Landscape Pictures

Above photo courtsey of Tommaso Zannerini.
The Seascape Pictures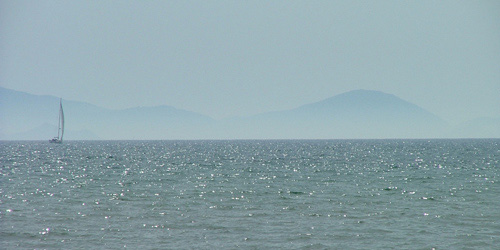 Maremma's lands are breathtakingly beautiful, but no less so are the spectacular seascape views from her gorgeous beaches, hill towns, medieval towers, or spanish forts along her 250 kilometre shoreline with both the Ligurian and Tyrrhenian Seas.
Click this Seascape Photos link to take a look.
Pictures of Italian Food
Wet your appetite for Italian food with these mouthwatering photographs of antipasti, primi piatti, secondo piatti, dolce, biscotti, café, pane... all home-cooked in Maremma.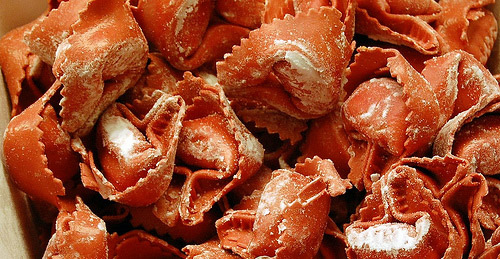 A picture of olive oil and photo gallery of its cold press extraction in my local Frantoio.
Photo courtesy of checcastef: "Tortelloni Radicchio e Speck" - chicory and bacon tortelloni pasta.
Pictures of Daily Life in Maremma
La Dolce Vita in Maremma: take a look at these daily life in Italy photos for an insider view of everyday life in rural Maremma. Wonderfully quiet and tranqil it may be, but it always has its surprises!
Photo courtsey of Tommaso Zannerini.
Maremma Wild Boar Pictures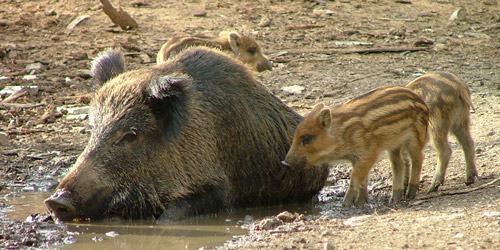 Maremma's wild and beautiful woods are full of "cinghiale" (wild boar), some of whom come right down to root in the pine woods behind the sands in Maremma's stunning beaches.
Click on this link to take a look at some wild boar pictures taken in Maremma and, if you are thinking of visiting, to learn of where you may take your own.
The Medieval Festivals
A colourful collection of photographs from the many medieval fairs and festivals throughout the year in Maremma.
Photo courtsey of Enzo Tiberi: medieval falconry at the Balestro del Girifalco in Massa Marittima.
Pictures of the Medieval Cities
Take a visual tour through Maremma's medieval cities in this collection of photographs that captures the acute angles, the arches, the windows, the low dark alleyways, the cathedrals... of her well preserved medieval architecture.
Photo courtsey of Enzo Tiberi.
Pictures of the Tuscany you didn't know existed
These photo galleries do have fields full of stunning red poppies amongst bright green spring grasses and olive trees, but they also show scenes of Tuscany not normally found within the usual coffee table photograph books: pictures of Maremma in Tuscany revealing an undiscovered and breathtakingly beautiful Tuscany off of the main tourist trail. Perfect for the independent traveller.
The Sunset Pictures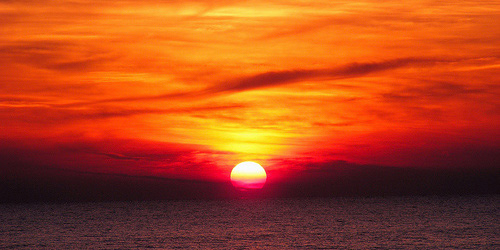 Photo courtsey of
afrocheye
.
Maremma Tuscany at sunset: stunning sunset scenery photographs taken across Maremma's wilderness landscapes and coastline that are food for the soul.
The Sunrise Photographs
Photographs of beautiful sunrises in Maremma that capture that special moment at the beginning of each day when the world is at peace and the colour palette for the day begins to be cast.
Click on this Pictures of Sunrises link to see the dawn breaking in Maremma.
The stunning black and white sunset photograph here was taken by Massimo Pelagagge.
The Bugatti Car Tour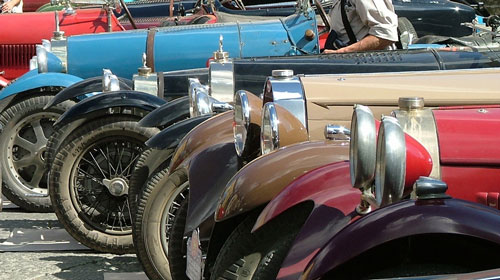 For three days in May 2009, as a celebration of the 100 years anniversary of the founding of the Bugatti company in 1909 by Signor Ettore Bugatti, Maremma (and island of Isola d'Elba) became the only place in the world where it was possible to admire together more than thirty different Bugatti car models and 130 different Bugatti cars. It was an unrepeatable and unique opportunity.
These links will take you to the Pictures of Italy - Bugatti Car photographs taken in the historic centre of medieval Massa Marittima:
Pink Maremma
Pink Maremma: a special pink October page for Breast Cancer Awareness Month.
These pink flamingos were photographed in the Diaccia Botrona Nature Reserve near Castiglione della Pescaia by rcphotographer.
Photo of the Month