Plan The Best Family Italy Vacation
Maremma Holidays
Planning a family vacation in Italy? Then let me tell you about a very special part of Italy that is so perfect for family holidays that Italian families from Florence, Sienna and Rome and have been holidaying here for generations, returning year after year for their weekend breaks and summer vacations. It is that good.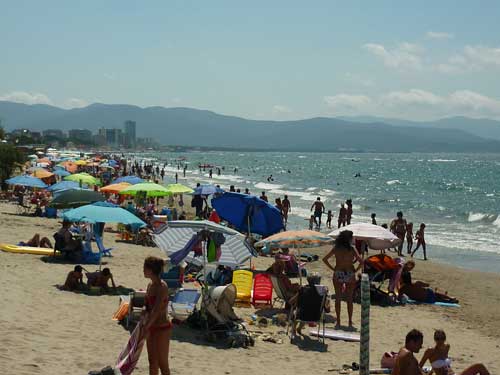 Families from further afield from Austria, Switzerland and Germany have discovered it. Now it is your turn to find out about Italy's best kept secret: Maremma holidays.
Maremma holidays are all about exploring vast open spaces of beautiful nature parks and wildlife reserves, walled medieval hill towns and hamlets in which time has all but stood still, endless days spent on gorgeous beaches, great food and special wines, taking things slowly, and relaxing together at the end of the day with the kids tucked up in bed with smiles on their faces.
And there are the summer music festivals and sagres, wind and kite surfing, diving, golf, cycling, walking tours and treks, skiing, thermal spas... Etruscan, Roman, medieval and Spanish history... forts, towers and castles... legends, mysteries and secret treasures... and spectacular sunsets.
Part Two:
Why the Best Family Vacations in Italy are in Maremma
Ten more reasons why the best family Italy vacations are in Maremma... (Go to Part One)
11. The Excitement of Palio Races
Palio races: photo by kind permission of
brumsoroger
Whilst the famous horse Palio of nearby Siena is a great sight, it isn't perfect for a family with young ones who, in the crowds, will be hard pressed to see anything. With the same intensity of competition and excitement, however, Maremma's annual Palio races are smaller affairs and are experiences the whole family can enjoy filled with colourful pageantry and tension.
Choose from over thirty horse, donkey, boat, wine barrel, medieval flag throwing, relay and frog and wheelbarrow races! The Palios.
12. A Festival Just for Children: all day Fun for Free
Il Borgo dei Ragazzi
Visiting Tuscany in September? (One of the best times to visit Italy.) What could be better than a day full of fun for your children with all of the planning done for you? All you have to do is turn up and relax with the other mums and dads.
The centre of the lovely old medieval walled city of Suvereto - with its own ruined castle at the top of the hill - is the backdrop for a days festivities for children of all ages: arts and crafts taught by local artisans from morning to night. Completely free. With the towns bars and restaurants open for a glass of wine or two for mum and dad! Il Borgo dei Ragazzi Maremma events in September.
13. Unforgetable Memories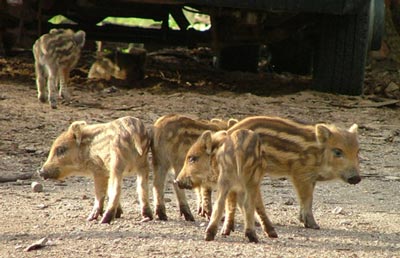 Wild boar piglets
Just one of the many unforgetable memories that your kids will recall for years from their holiday in Maremma is the sight of groups of wild boar (sounders) - close enough for you to take photographs like these. Read about where together with a few words of caution: wild boar pictures.
14. The Mysteries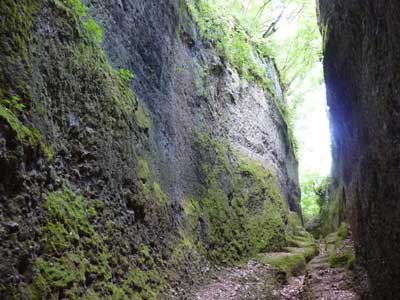 The Vie Cave
One of Maremma's many mysteries are her Vie Cave. Wonder in awe at the construction and intended use of these corridors that connect Pitigliano with Sovana and Sorana. Carved out of the local tufa volcanic rock by the Etruscans and up to twenty-five metres deep, no other civilisation has ever constructed anything similar.
They make for spooky exploratory walks for all ages surrounded by rich fauna and flora that bring the mysteries of history alive. The photograph is of the Vie Cava della Madonna delle Grazie which takes you from Pitigliano to the Santuario della Madonna delle Grazie with a breathtaking view of the the town and the perfect spot for a picture postcard image. Don't like spiders? Walk fast past the first part: the density of thick white webs got my legs going at a pace!
15. Maremma Museums full of treasures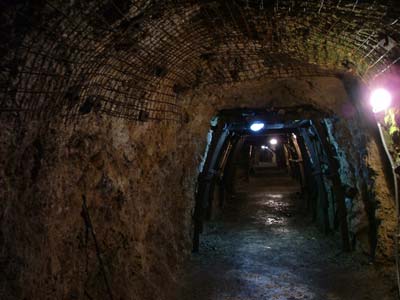 Night-time Museums openings
OK, now I know that museums don't tend to get most youngsters that excited, but Maremma is home to many - often two or three in one town - that my family love visiting. Their secret is that they are small enough to engage your youngsters interest and curiosity but not too big so that they become bored and impatient to move on and do something else.
Full of treasures from Maremma's prehistoric, Etruscan and medieval histories, you can go from seeing a cache of one hundred hidden medieval gold treasure coins found in the walls of a castle church one day to Etruscan burial jewellery and figurines the next. Even more interactive are Maremma's mining museums and galleries which make for memorable exploring for little ones who will need to don hard hats!
Many are also have free entrance.
16. Food and Wine Trails
On a day when mum and dad get to choose what to do - or better still slipped in on route to another attraction or beach so no one notices a bit if R & R time for the parents has crept in! - follow one of the four wine and food trails in Maremma.
Strada del Vino e dei Sapori Monteregio: the DOC Monteregio di Massa Marittima wine route


Strada del Vino e dei Sapori Colli di Maremma: the DOC Ansonica Costa dell'Argentratio, Bianco di Pitigliano, Capalbi, Parrina, and Sovana, and the DOCG Morellino di Scansano wine route.


Strada del Vino di Montecucco e dei Sapori d'Amiata: the DOC Montecucco wine route, and


la Strada del Vino della Costa degli Etruschi: the DOC Bolgheri, Val di Cornia and Masseto wine route home to the famous Sassicaia and Ornellaia wines.
Pick up a trail map from one of the local tourist offices and try one or two of the many great Maremma DOC, DOCG and IGT wines along with traditional gastronomic foods such as pecorino cheeses, extra-virgin olive oils, Tuscan hams, pickled small artichokes, smoked eels, wild boar sausages, honey and many more. Take your finds back home to your apartment or villa and you have a ready made veritable feast for dinner!
17. Colour, Music and Pageantry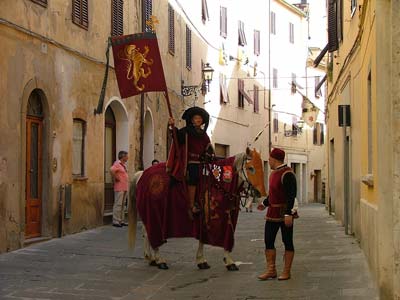 Medieval festivals
One of our very favourites things to do in Maremma is to visit one her medieval cities or towns during the annual costumed festivals, such as the medieval archery contest "Balestro del Girifalco" held in Massa Marittima in May and August of each year. These events fill a town with rich colour, sights and sounds that transform an ordinary day into a magical one. There is nothing quite like the approaching sound of rolling drum beats and trumpets resounding in narrow medieval streets as the parade nears its final destination in the central "piazza".
Choose which visiting city or towns "quartiere" (district) you are gong to support - or just choose the flag that you like the best! - and with your favourite homemade Italian "gelato" in hand, watch the archers who have practised all year fiercely compete for a golden arrow. A perfect afternoon out that won't break the bank.
18. A Land in Which Time Has Stood Still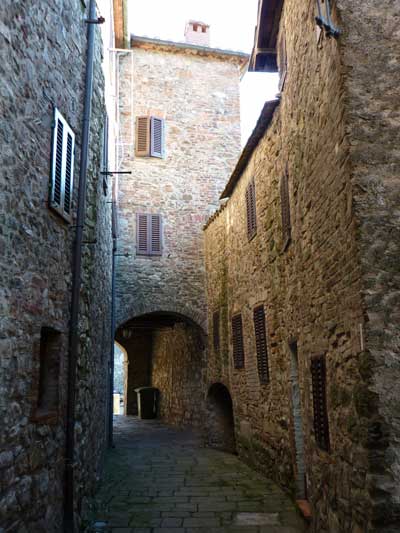 Tuscan hill towns
If you think holidaying in Maremma means forgoing visiting medieval walled Tuscan hill towns like those you have read about and seen in coffee table photograph books of Tuscany, then you couldn't be more wrong. Not only is nearly every hill top in Maremma home to an ancient hill town, hamlet or city whose history dates to prehistoric and Etruscan times, so well preserved are they, that, apart from an occasional telephone or electricity cable, you would be forgiven for thinking that you had stepped back in time. And Maremma is also home to the most perfectly preserved medieval quarter in the whole of Europe.
The difference is that here in Maremma you won't be competing with other tourists for a photographic vantage point, or a tour line of visitors following an umbrella and microphone. Maremma's villages and towns are strikingly beautiful and tranquil places where the only sound that you will hear will be a cat sleeping or your heart beat as you climb the steep steps into its walled centre or tip toe precariously down the alleyways.
Great places for you to unwind and experience everyday Tuscany, and fantastic places for your children to explore. The ups and downs of the narrow streets, their twists and turns, and the low portals of their arches practically necessitating going on hands an knees, all make for great adventures. Let them take it in turns to decide which way to go next and you will have happy children for at least an hour or two!
And, because Maremma's walled hamlets and villages are small, they can't get lost or overwhelmed and can explore safely. Reach the top of their centres and you'll usually find a castle or fort too! (See number 20 below.)
19. Summers Nights full of Festivals
For some great evening entertainment, Maremma is home to a summer full of music and theatrical events from June through to September of each year. There is always something to choose from close by. Try:
The Val di Cornia Summer Programme for live music street arts, late night shopping (not the feeding the family type!) for mum and much more ... www.ccnvaldicornia.it
La Notte Blu nella Costa degli Etruschi: all along the gorgeous Etrsucan coast two nights night after night of entertainment, markets, food and wine tasting, body painting, beach parties, night-time museum visits... wherever there is a blue flag beach (and there are many). www.notteblucostadeglietruschi.it/it/programma_generale.asp
For jazz lovers the Grey Cat Jazz Festival - www.comune.follonica.gr.it/grey-cat/
Or head over to the festivals page for the whole years calendar of events.
20. Explore medieval and Spanish castles and forts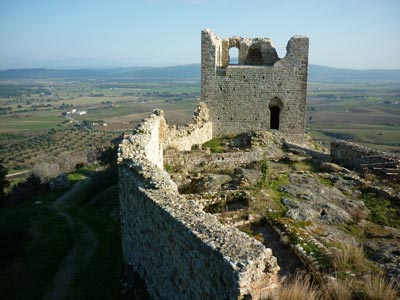 Medieval castles and towers
I have always loved exploring castle ruins and imagining life as it would have been within their walls, so this last one in my list of the best family Italy vacation ideas has to be exploring the many medieval and Spanish forts, towers and castles in Maremma. They make for great outdoor fun for all of the family with fantastic panoramic views for the photographers amongst you and picnic spots for easy, relaxed and cheap lunches.
Each one comes with its own captivating history of political intrigue, murders, battles, sieges, family feuds and power struggles for the control of Maremma's rich mineral lands: Maremma's castles, fortresses and towers. And, you won't have to travel far to visit a different one each day.
Spending a day at the beach? Visit one of Maremma's chain of coastal look-out towers that were built during the Grand Duchy of Toscana and Spanish rule of this land to offer advanced warning of approaching Saracen pirates whose raids devastated the coastal villages and towns for many years and left colourful legends in their wake. Such was the frequency and terror of their attacks that the men in one garrison outpost on the Isolotto dello Sparviero refused to return to duty in the tower "La Torre degli Appiani".
The Best Family Italy Vacations continued...
Part One: Ten more reasons why the best family vacations in Italy are in Maremma.